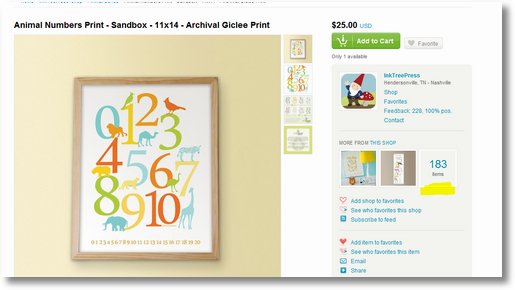 When I browse Etsy, one thing seems certain. Shops with more sales have more items available and shops with less sales have fewer items available.
Sometimes sellers have the opinion of "look, if I can't get any action on these twenty items, then I'm not wasting time and money on listing more". I think that's a mistake.
I think it works the other way around. List more, then sell more.
This is especially true now that Etsy has really made the number of items in a given shop so prominent on the product display page. This is the first page a visitor sees when they click on a picture of your item anywhere on the site, or from your Etsy-Mini. (see highlighted area of photo above)
Imagine Etsy as a giant building full of sellers and buyers. You can rent a room in this building for super-cheap. The only catch is, the door to your shop is usually closed. Some people will just happen to drop by, and every once in awhile you might get a little display table in the front lobby (akin to being on the front page), but for the most part it is up to you to get people into your shop.
Imagine being the buyer and walking into a shop and only seeing a dozen or so items for sale. Imagine seeing only two or three items! Now imagine opening a door to a shop and seeing in jam packed with stuff from floor to ceiling. So much stuff, you just have to dig to see what's hidden there!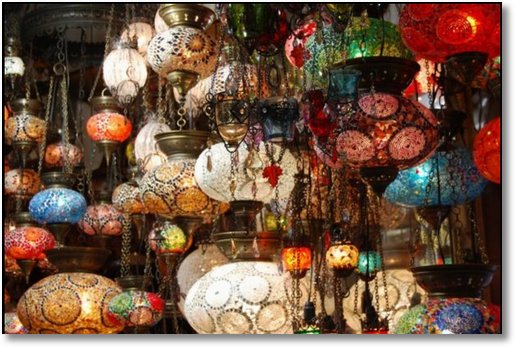 It's the same thing with an Etsy shop. The more you have in your shop, the more time visitors will spend browsing, and the more likely you'll be to get a sale.
My number one goal for my shops over the next week or so is to get my item count up. It's hard enough to get people in the door, I want them to want to stay.
~ Kim
Other posts you might be interested in for your Etsy business…