What's an art journal??
It's keeping a journal and art all rolled into one…you gotta love that! I've never been one that could keep a journal for more than a week, but I admire people that can. When I stumbled upon art journaling I fell in love instantly! It's sooo CREATIVE!
This kind of journaling doesn't require you to write to fill up a page, or dig deep into your feeling to come up with something worth writing. It seems so much easier to me and you get to mix colors, fabric, torn paper, whatever you want into the mix to create a piece of art that reflects you and your thoughts!
Want more information on this? Here's 5 blogs full of enough inspiration to keep you busy for months…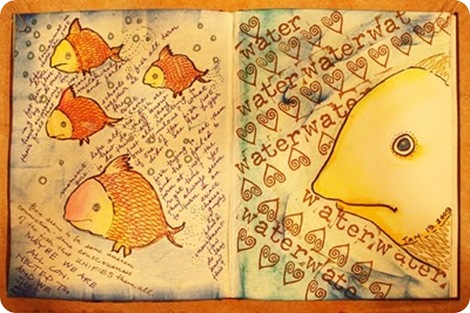 1. Creative Art Journal – You'll need a little time to roam around this blog. Here's a link to over 200 of journal pages on Flickr…WOW!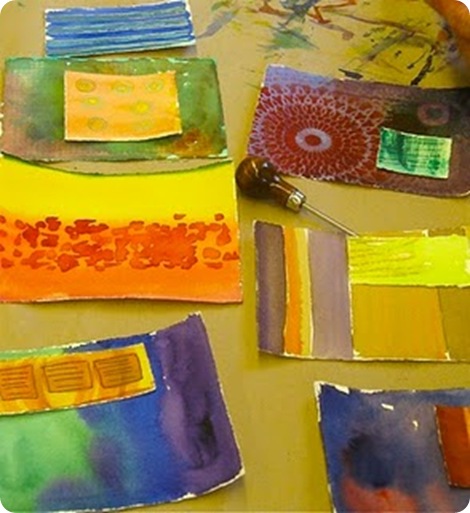 2. Hubbubery – Diana Trout creates hand made art journals, mixed media artwork and fabric jewelry. She has a fabulous Etsy shop!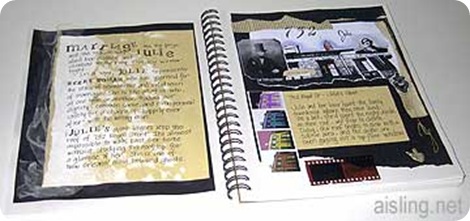 3. Aisling's Artistic Journals – There's great information here on how to create and keep art journals.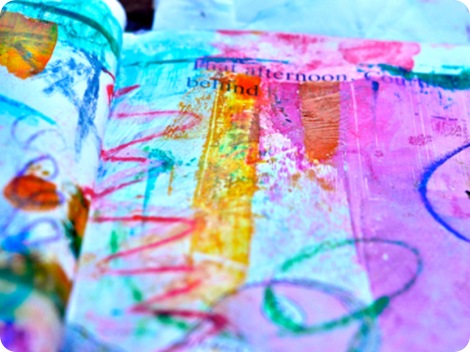 4. Daisy Yellow – Want a run down on the basics of art journaling? You'll know all about it once you read this blog!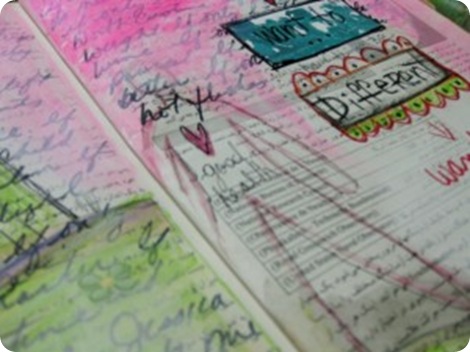 5. Violette's Blog – This is a blog for inspiration! I've enjoyed reading her blog for years. She's the author of Journal Bliss, has the cutest studio ever, and I think she still drives around in a awesome van all painted to match her personality!
I hope you enjoy this little glimpse into the world of art journaling, and you're sure to sound like an expert after visiting these blogs!
Do you keep a journal? What about an art journal?
~Kim