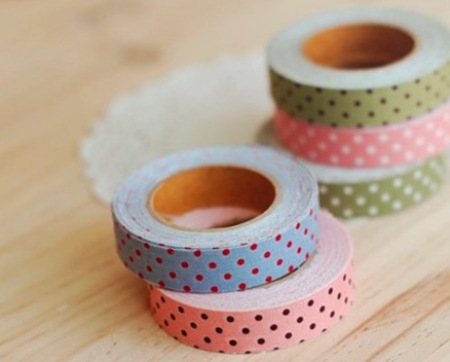 Today I'd like to introduce you to Jessie from RetroNaNa! You won't believe her selection of tape, stickers, buttons…you name it. She has a little of everything and I know there's a few things that you would love in her shop. There's always something new!
Jessie was sweet enough to answer a few questions for me and share some of her tips…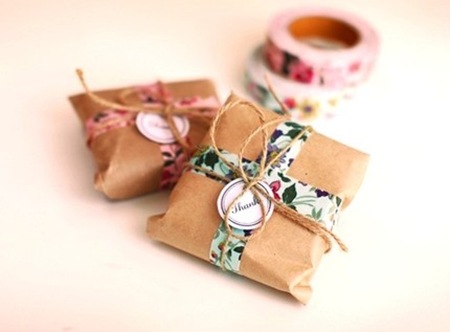 Tell us a bit about yourself.
My name is Jessie and I am a Singaporean. I am currently residing in Shanghai as my husband is working here. I am blessed with a wonderful 8 months old little girl , I can't wait for her to grow up and go fabric shopping with me! Prior to being an online seller, I was a a nurse for 10 years. I always credit my nursing career for my business because it had taught me to be how to professional, discipline , tactful and most importantly to trust myself and my gut instinct. I am a horrendous internet and coffee addict, I am an amazing person when I have both!
What inspires you?
Me. Might be an arrogant thing to say but that is the truth. I am inspired by my body ( not my figure though LOL) , how fast my fingers can type, the speed my brain works , the whole digestive system , how my skin felt when being touched and the many miles my legs had walked. I love to closed my eyes and just listen to myself thinking. I always felt many people do not appreciate their bodies and mind enough. If one dig deep, one can find many answers already existing within. I refrain from asking people for their opinions, I never read reviews or trust the news. One of my favorite thing to do is just close my eyes, random pick a book or a music CD off the shelf and get it. This is my way to always remind myself to be open to new things. I have came across really wonderful books or songs which I would not if I had stick to my usual safe choices.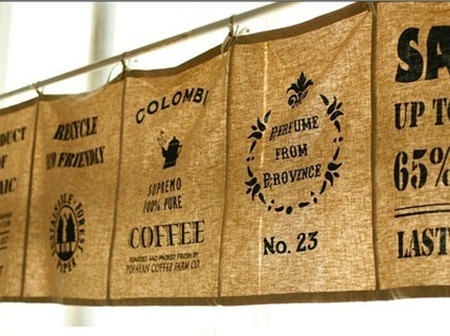 What's the best thing about where you live?
The people! In China, there is no lack of them, they are everywhere! I love to soak in the vibes and energy of the people around me when I take my walks. It is so vibrant and nothing stays the same! I use to have to have a book or my IPOD with me if I know I would be queuing for long hours at a bank or post office but here, I am happy to wait 1 hours sitting just watching the people here! What an amazing range of characters and behaviors!
Is your shop a business or hobby to you? Did you start out that way?
It really started out as a hobby. I was suppose to be a content well to do homemaker. It was fun for 3 months but after that, I was crazily bored. I had already been selling very well in South Korea so kick starting a store again is a no brainer. Moreover, I am blessed with having the world's largest suppliers at my finger tips. In the space of 2 months, I have over 500 items listed and sales started rolling in nicely.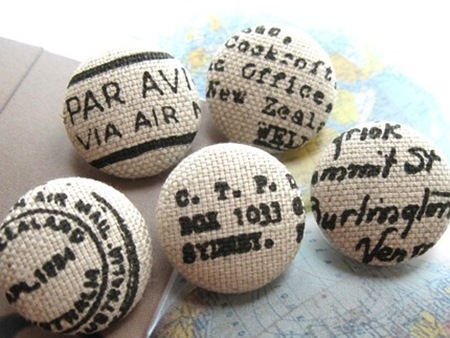 How do you promote your shop?
I used to have a blog , a Facebook page, a twitter account for my business. Then last May, the China government decided to blocked all three social networking sites! I was devastated as I thought my business will be affected. But now I thank the China government for doing so because sales remains as usual and I got more time to do other things rather then spending hours just blogging and Twittering away, it was so exhausting doing them! Now if I have time, I just add my items to Kaboodle which actually has always brought me quite a bit of traffic.
What advice would you give to new Etsy sellers?
Think through very very carefully if you really want to have a store. Think about the time, the cost, the energy you will need. Research, research , research! When I first started, I did 3 months worth of product research and I read the forums everyday to learn the ropes. I worked 18 hours for 6 months when I first started, it was one of the best 6 months of my life because every bit I put it came back 10 fold. I am a firm believer that one has to not do the best but the ultra best and God will do the rest. It is very important to be humble and to be able to look at everyone's point of view in business. Sometimes when I get a neutral, I will be so sad but I know from my buyer's point of view, this is their truth and I accepted it.
Could you share with us a couple Etsy shops that you love?
Oh …. if you clicked on the Favorites in my store homepage, you will see I hearted 800 over stores! Let me introduce some here ..
1) Susanskeepsake Her workmanship is excellent!
2) Mbartsstudio One passage on her ceramic plaques moved me to tears and till this day, I thank her for her art.
3) SurrenderDorothy She has an amazing range of vintage children prints, I hope to start a collection soon for my daughter.
4) Kerrybeary This store has very cool retro prints. I don't think I have ever seen another store like this before, ubercool!
5) Wallywarepottery Whimsical as hell! Love them all!
Where can we find you?
Drop by www.retronana.etsy.com and say hi!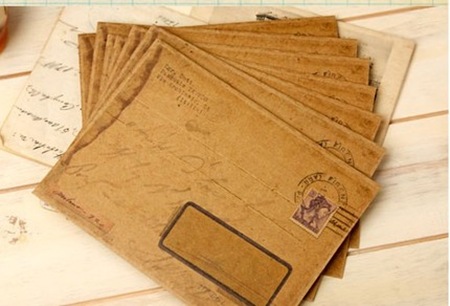 Thanks so much for sharing with us! Your success on Etsy is so inspiring!
Jessie has also been sweet enough to give one Everything Etsy reader this lovely set of 7 retro envelopes with a beautiful postal airmail stamp design.
****This giveaway has ended. Thanks so much for all your comments! The lucky winner is Cathy! Congratulations!
Just leave a comment to be entered and I know you'll want to heart her fabulous shop!
~Kim