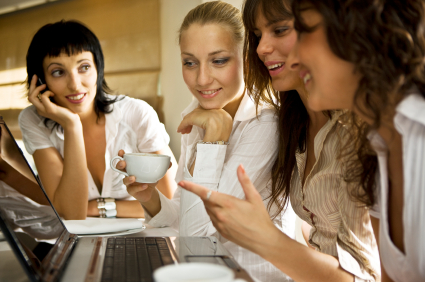 About two or three times a week, I'll find myself telling someone new about Etsy. Someone might ask about something I'm wearing, which is often something from Etsy, or they might ask what kind of work we do, which brings up my Etsy shops and this blog.
I always start the same way: "Have you heard of Etsy.com?"
I was just reflecting on how often the answer is "No, what's that?".
I think it's a great thing to hear people say no. If that sounds counter-intuitive, look at it this way:
There is no stopping this handmade train.
Etsy will always be a key venue for buying and selling handmade.
If Etsy is as wonderful as it is now, with only some of the people aware of it… how awesome will it be when everyone shops and sells on Etsy?
We've never done a reader poll before, but I'm curious… how often do you find yourself telling someone what Etsy is for the first time?
[poll id=2]