I'm sure I'm not the only one who watches the web blur by in a wave of never-ending progress. Progress to where? Not sure.
But one thing is clear… the "where" is part of the progress. Got that?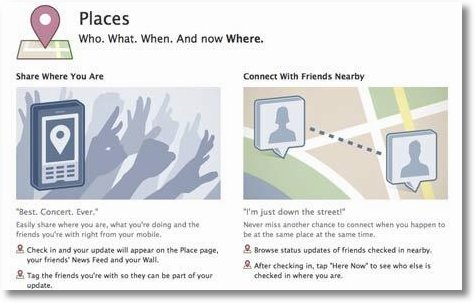 I'm talking about location. Facebook just launched Facebook Places, Google has a strong location-based search engine with Google Maps, and whole social media platforms revolve around location. We're way behind the bandwagon having not yet tried foursquare! (but we just got new Droid phones… so lookout!)
So How Can Location Work For Etsy Sellers?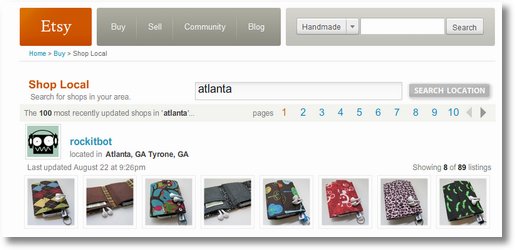 Etsy was actually way ahead of the curve on this. They've had the geo-locator for as long as I remember. That cool tool allows you to see what Etsy sellers are within a certain geographic area. I love to look at that when we travel. It's also neat to watch how Etsy grows in an area over time. (there were only three in Punta Gorda when I started)
But I've never had that make a sale for me, that I know of. (yet)
What could we do to use location to bring in sales?
Two Ideas Come To Mind
One is really more of a thought than an idea. It's the thought that we all really should pull together to promote Etsy as often and as hard as we can.
Imagine a day when the Etsy shop local gets a measurable share of general shopping traffic. Instead of heading to the nearest mass-market chain retailer, a buyer looks online to see what kind of unique handmade gifts they can buy locally on Etsy.
The larger the selection is, the more well-known Etsy is, the more people will do this and the more business we all get.
So promote your Etsy shop, but also promote Etsy in general as a great place to shop!
The Idea I'm Thinking Of
Is the thought of Etsy sellers having little sections in local retail establishments. How about a shop announcement that says "Local Buyers – buy these great products today at Main Street Hair Salon". I know that some of you already do this. I think it's a great idea.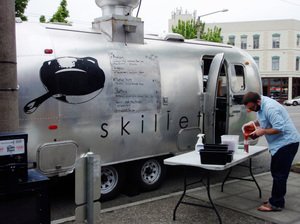 Another thought is something along the lines of these gourmet lunch trucks that are popping up in big cities.
How about a mobile Etsy Shop? In a big enough city, it might work. Just let your social network know you'll be at the corner of Elm and Boulevard from 10:00 to 4:00. … can it work?
Maybe I'm dreaming. Like I said… just daydreaming.
What other ways can we use the move toward location to improve our Etsy sales?