Watermelons are a favorite thing around here! I have a son that just ate 3 of them this week! They're totally yummy and pretty! Here's a few sweet watermelon finds from Etsy…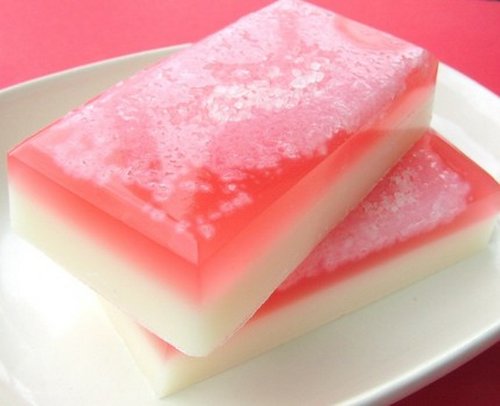 Sunbasilgarden has this fabulous watermelon soap with a touch of sea salt. It would bring a splash of summer to your shower!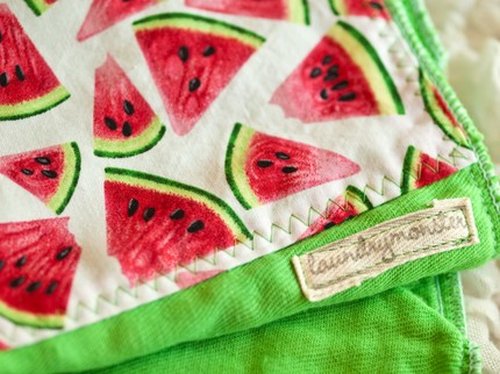 You can find watermelon burp cloths from Laundrymonster. Each one is hand dyed!
Have you ever tried Watermelon Jelly?? Fogl's Kitchen has pink and yellow watermelon jelly. We had a yellow watermelon today…Yum!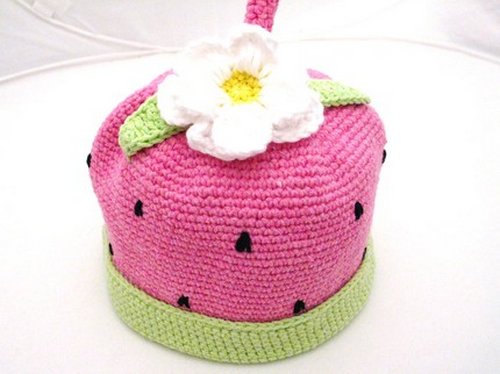 This sweet little watermelon knit hat would make a fabulous shower gift!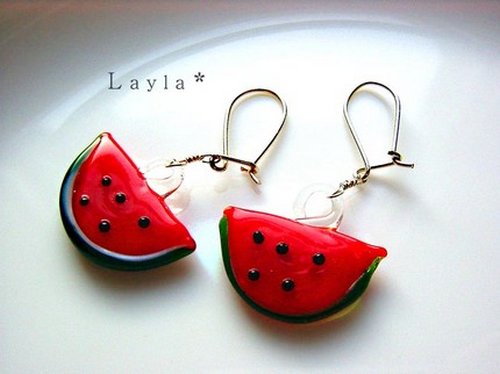 Layla Jewels has these creative lampwork glass earrings! Beautiful!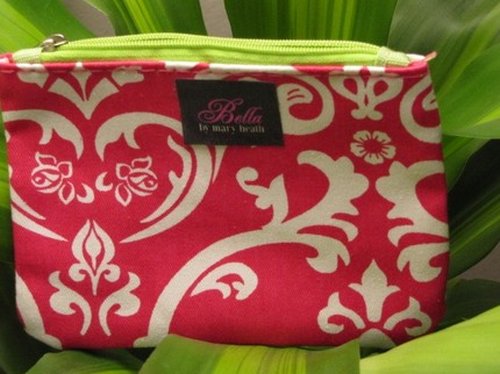 Bella By Mary Heath has this watermelon color coin purse that's on sale for only $5 with free shipping!
Add a slice of watermelon to your summer with some of these fun finds from Etsy!
Happy 4th of July to all our readers in the United States! I hope you'll be able to enjoy some fabulous fireworks tonight! My boys have been lighting them all day! 🙂
~Kim