I just came across these photos on Vicki Boutin's blog, and I knew all of you would love to see them!
Vicki gives scrapbooking classes that you might want to check out! Here's where she creates…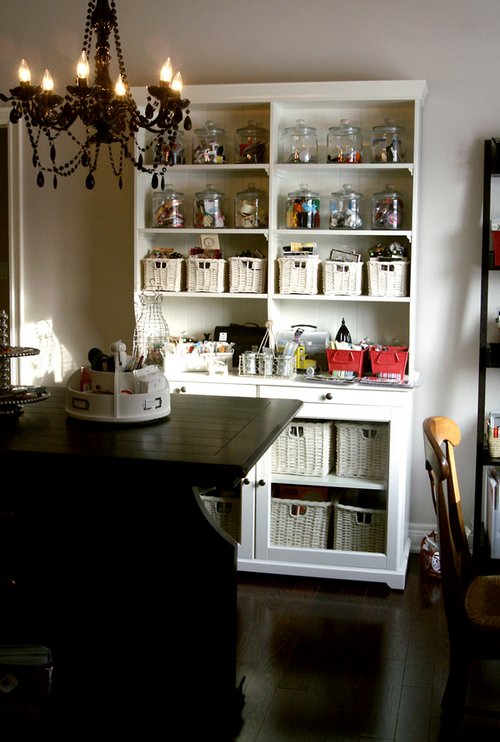 I want it! I love the baskets, the white, the floors….all of it! And how about that lighting? That would make me feel creative for sure!
Wire baskets….awesome!
If you've been reading this blog for very long, you know I love baskets!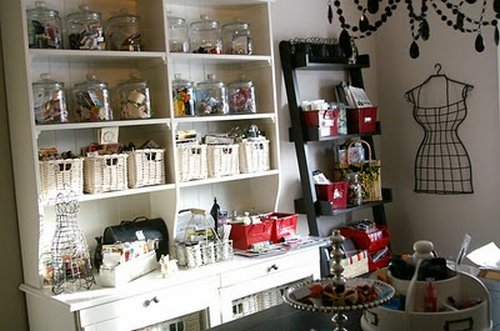 I just wanted to show you a few photos of her beautiful room. For more photos visit Vicki's blog. I hope you are all having fun as you kick off summer!
Don't forget to check back tomorrow to see all the creative ideas we'll have linked to the I Made It blog party! There's no shortage of great projects from my fellow bloggers. I'm always finding something to add to my list!
See ya there! 🙂
~Kim