For Mother's Day this year I'm sending my mom a little something out of the ordinary…a bouquet of fresh button flowers!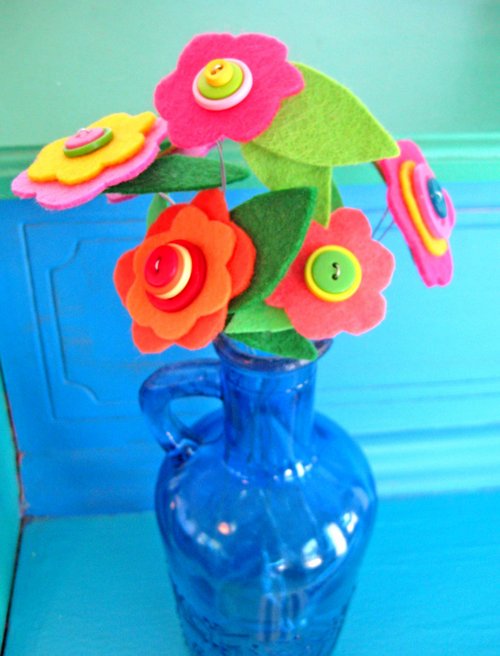 Buttons and felt are two of my favorite things. Mix them together with a bit of wire and you have a sweet bouquet ready to make someone smile!
It's so simple, but here's a quick look at how it's done…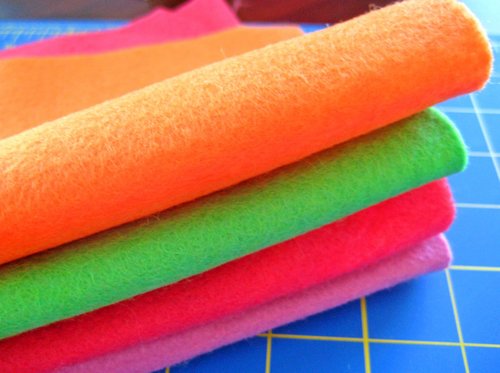 You need some felt, of course. I have a major stash of felt from making hair clips for on of my Etsy shops. I chose wool and eco-fi felt for these pretty posies.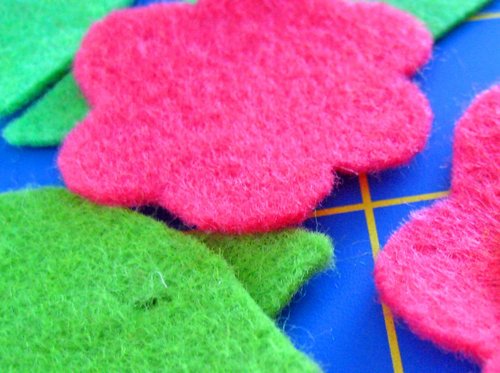 Cut two or three sizes of flowers from your felt. You can add a leaf or two.
Simple dot flowers would be beautiful, too. Just cut two sizes of circles.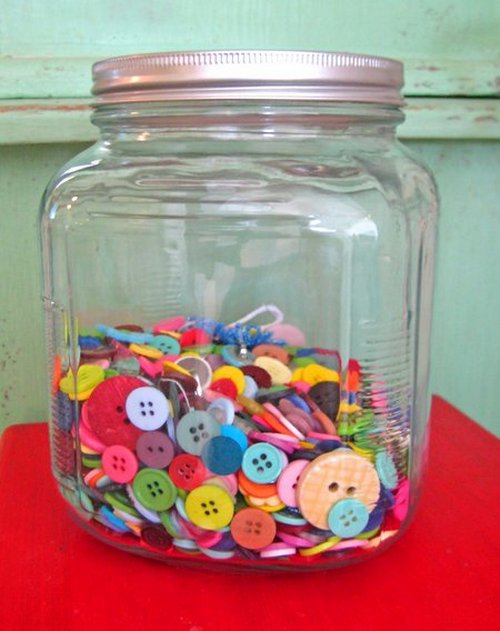 Now I get to play with my jar of buttons! I love just looking at them, so it's fun to dig through and find just the right colors and sizes. I used two buttons on most of my flowers, but the one with four looks great too.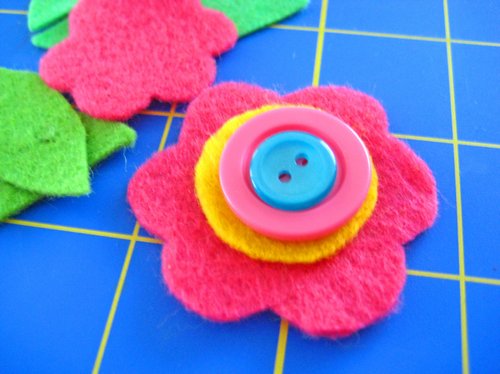 Once I decided what I wanted my flowers to look like, I took the wire and measured about 20-24 inches and cut. Then I folded it in half.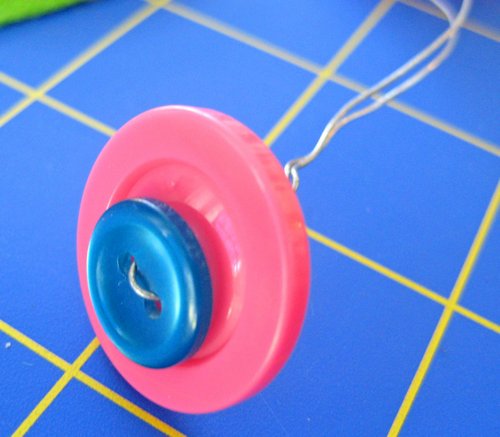 Add the buttons. At this point you could add a bead or two first to spice it up, but I wanted to really see my buttons. Vintage buttons would look great, don't you think?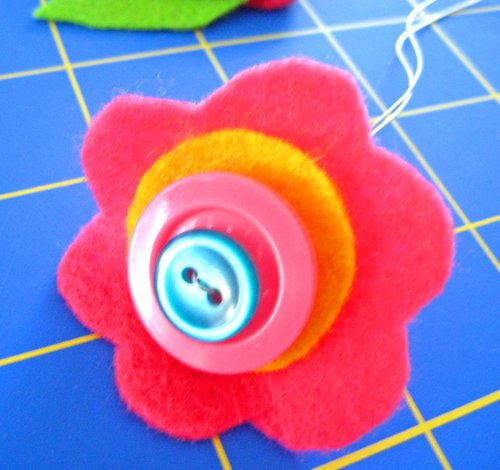 Add the flowers. The wire easily pokes a through the eco-fi felt, but you'll need to cut a tiny hole in your wool felt.
Add the leaves. And do the Twist…no…we're not dancing…twist the wire! 🙂
I bent the wire a bit at the top to make it secure. The end of the wire can be cut or bent to any size you need to fit in your vase.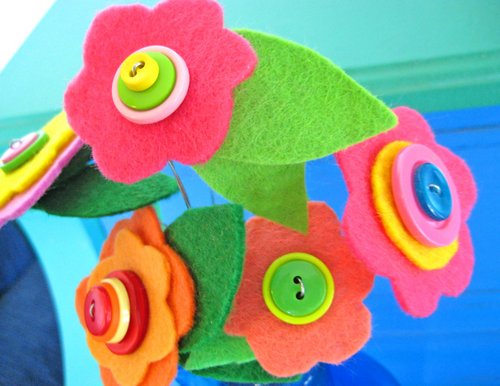 I plan on making a few more to add to the bouquet before I send it off, but I thought I'd give you a peek.
If you have some fabric scraps around, that would work. I've seen cute flowers made with four or five buttons stacked together with a leaf.
For another button project check out our button bracelet tutorial!
Button flowers are a great project to do yourself or with kids…have fun!
~Kim
*This is a post from the past, but I just had to share it again for a quick Mother's Day idea. 🙂