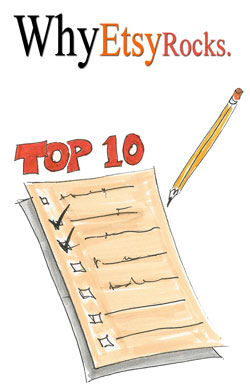 We love Etsy and this list can be called the top ten "-itys" of Etsy. If you're wondering what in the world that means, you'll soon understand.
10. Credibility
There are other ways to sell your stuff online, but none come with the credibility that you get with an Etsy shop. Hundreds of thousands of buyers are familiar and comfortable with Etsy and that comfort extends to your shop from day one.
9. Flexibility
Etsy works extremely well for sellers with varying goals. Whether you're a crafter who wants to sell five items a month, an artisan who pays the bills by selling ten items a day, or a supplier who needs sales in the thousands, Etsy works for you.
8. Expandability
Etsy is fantastic for those folks who need a way to "just start selling". You have an idea, you have the ability to produce it, and you want to get it to market now! Etsy offers a great platform while still giving you the opportunity to grow and expand your business.
Etsy is also a great launch-pad for moving your business into other venues such as brick-and-mortar or selling on your own site. Get the kinks of what you're selling and who you're selling to worked-out before worrying about building your own place to sell it!
7. Opportunity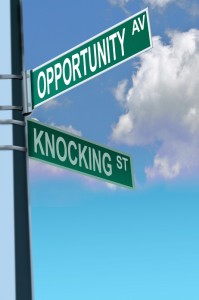 This may be a very simple thing, but sometimes a little opportunity is all that is needed to start the ball rolling on a great success story!
Even if that success is simple and low-key, Etsy provides an opportunity to start making your dreams come true right now. While other venues and tools also offer opportunity, Etsy is unique in a number of ways. Read further!
6. Findability
Etsy has about 700,000 inbound links to its pages. It has a Google PageRank of 7. The bottom-line is that if you have a unique product that people are looking for, and you do a few simple things right regarding keywords in your Etsy shop, you're going to be more "findable" to a large audience on Etsy than anywhere else.
5. Visibility
Guess how many websites in the whole world get more traffic than Etsy.com. 349. Out of all the millions and millions of websites only 349 of them get more traffic than Etsy! A million visits in a single day isn't uncommon. While we know that this alone can't guarantee that your shop will be noticed, it is safe to say that this kind of visibility is extremely valuable and one of the best things about selling on Etsy.
4. Affordability
There's an old saying we all know "you get what you pay for". I'm sure I'm not the only one to have noticed that when it comes to today's Internet, you often get much more than you pay for! That's the way we feel about the fees Etsy charges. When all the benefits are figured in, the cost is incredibly low.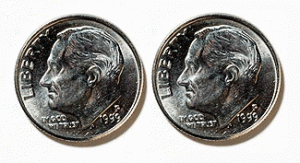 The listing fee is minimal and having fees makes the community better because it stems an immeasurable tide of worthless listings. Even .20 makes it so that people only list things they really feel like are of value and might sell. This results in better sales for all because buyers know they're more likely to find what they want on Etsy.
Transaction fees are simply a cost of doing business and the price to set-up shop in such a busy place. It's just a great deal, plain-and-simple.
3. Simplicity
Speaking of simple, one of the greatest things about selling on Etsy is the fact that it can be done with very little computer experience. Kim started her first Etsy shop before we knew anything at all about blogs, social media, or the world that was growing online. Yet she was able to quickly set-up shop and start selling. No specialized knowledge required.
Being as in-love with colorful and cool websites as we are, we sometimes wish that Etsy was more customizable. But I wonder if that is really a good thing?
What would it be like if every McDonalds in the world was designed completely by independent designers? Imagine that! It wouldn't work at all.
Etsy provides just the right amount of customizable content. You can strut your creative stuff while not changing the feel of the site overall. This works for all sellers, all buyers, and for Etsy all at the same time. I hope they don't start letting people do whatever they want with the shop layout.
Besides, not having to worry about fifty new things you could be doing with the design of your shop allows you the time and freedom of coming up with fifty new things you could be doing IN your shop!
2. Community
Etsy has a sense of community that we just totally love. If given the chance, everyone in the community would choose to buy from another Etsy seller in a heartbeat over buying from anywhere else. It's like living in a really close-knit hometown where people support each others businesses. But this town just happens to have the coolest shopping district on earth.
Etsians (last I heard, that's what we're called) help each other and have at least one very important common trait:
1. Creativity
The number one thing about selling on Etsy is "creativity".
Etsy has it, Etsy inspires it, Etsy gives you a chance to take yours and run with it.
Etsy is simply an amazing spring of creative energy and that is what we like the very most.
How about you? What's your Etsy Top Ten list? Or even just one favorite thing?