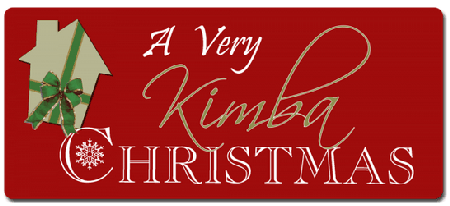 My friend Kimba from A Soft Place to Land has just released her brand new Ebook full of great DIY projects. A Very Kimba Christmas can help your decorate with easy step-by-step instructions for 5 new Christmas projects. Why would you buy expensive decorations when you can make them so cheap???
There are over 180 photos in this detailed 72 page Ebook. Here's a peek…

Each of these no-sew projects includes a detailed supply list and any templates that you'll need. Every single step is carefully explained and photographed. Even if you're a new crafter, you'll be able to make these projects with your very own hands.

It's only $8.00! That's a great deal!
Kimba has more details on her blog, A Soft Place to Land.
Guess who did the cover design, artwork and production of this snazzy Ebook…

That's right, Tim, my sweet husband!
Ebooks are hot, and if you have an idea for one, just contact Tim for details on getting your Ebook completed and ready to sell!