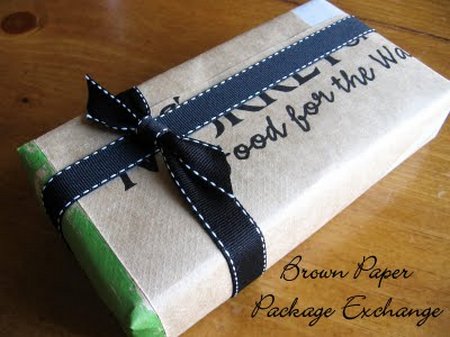 Max and Ellie is having a Brown Paper Package Exchange for the holidays! Join me in the fun!
I've never done a package exchange before but I do like getting mail! Stop by Max and Ellie to get all the details. You have to sign up before October 24th. One of the rules is that it must be wrapped in brown paper…too cute!
Let me know if you sign up! Have you ever done this before? How was it?