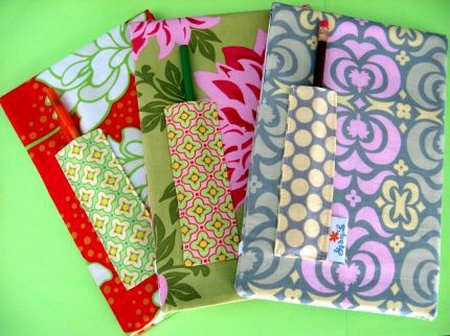 Skip to my lou has a great DIY fabric notepad cover to share. Back to school never looked so cool!
Whimsical Creations has beautiful Halloween ornaments on the cutest little tree ever!
Maggie Whitley is having an awesome sale in her Etsy shop…She has the prettiest wallets, and they all have her signature ruffle.
Have you ever joined Fingerprint Friday at Pampering Beki? You should read some of these posts!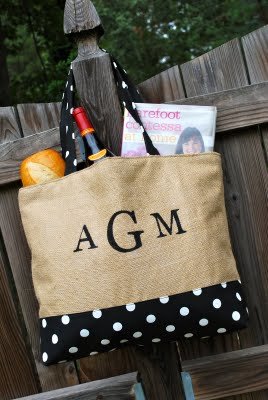 Here's a peek at a burlap monogrammed bag you'll be seeing at Pink and Polka Dot's Etsy shop! I'm a burlap freak!
Have a great weekend! I plan on sewing a little this weekend…what are you working on?