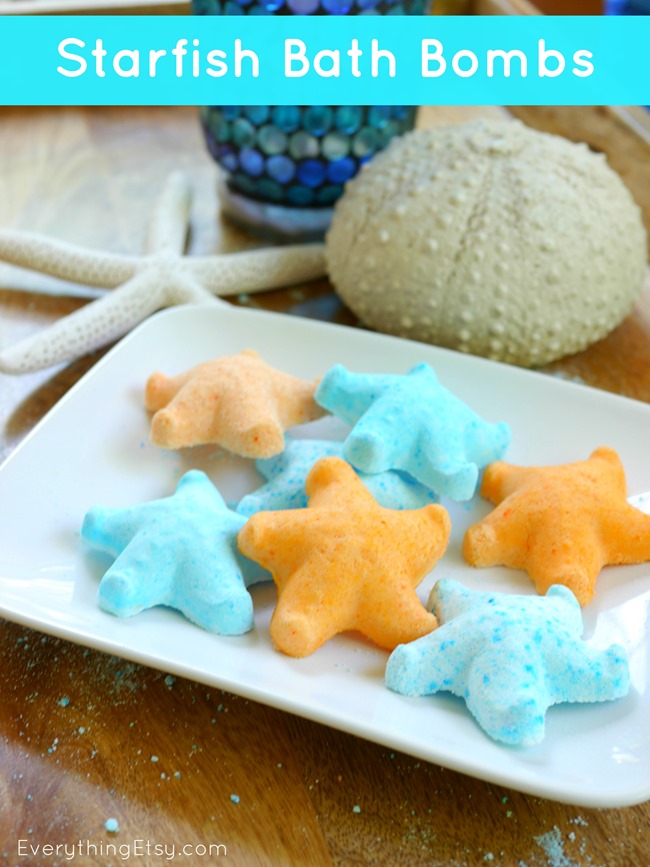 Get creative and make some sassy starfish bath bombs!
Bath bombs are so popular now, but they can be a bit pricey.  Save your money and make them yourself!  They're super easy, and you can personalize them with your favorite scents.  Whip up a big batch and share them with your friends…they'll love you for it!
This is what you'll need to make 12-24 bath bombs.
Supplies:
Baking Soda – 2 cups
Citric Acid – 1 cup
Corn Starch – 1 cup
Almond Oil – 3 tsp.
Essential Oil – 1 tsp. – try Sandalwood or Lavender!
Food Coloring – 8-10 drops
Rubbing Alcohol in a spray bottle
Soap molds or ice cube trays
I use all doTERRA essential oils for my bath bombs and bath salts.  You use less with these high quality oils and there are health benefits at the same time!  Try Lavender, Lemon and Peppermint together if you have seasonal allergies.  Email me if you have any questions about oils and I'll be happy to help you.  You can also visit my doTERRA shop to read more about each oil and their benefits.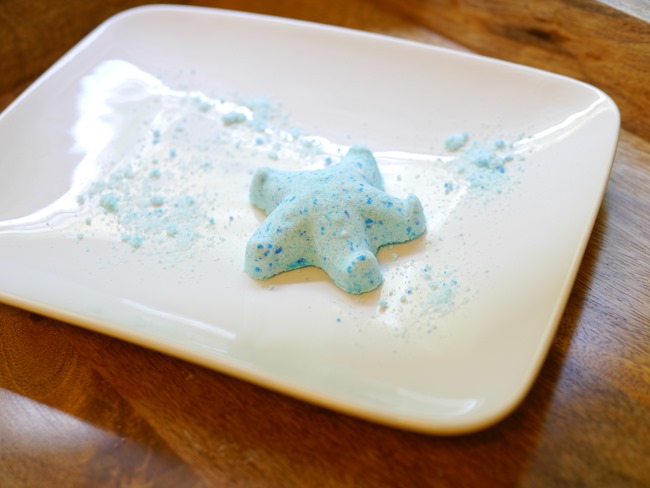 Click here to see my full tutorial on bath bombs!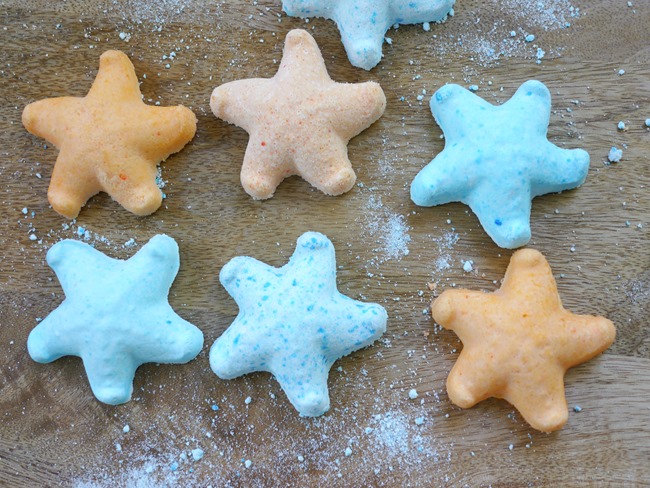 I love using individual soap molds, quirky ice cube trays or even vintage tart tins.  Practice with what you have and see which molds work best for you.
The possibilities are endless and once you start making them you'll come up with a ton of new ideas to try. Make extra and save them for birthdays and holidays.  This is one of those handmade gifts that everyone loves…trust me!
Have fun!
~Kim
Visit our Tutorials Gallery for tons of DIY gift ideas!
Are you interested in learning more about selling doTERRA Essential Oils?  Here's a post I wrote that should give you all the information you need and answer some of those questions you might be having right now.
 I've been selling doTERRA for a year now and have used doTERRA Essential Oils for over 5 years…so, please email me any questions you might have! Kim@EverythingEtsy.com