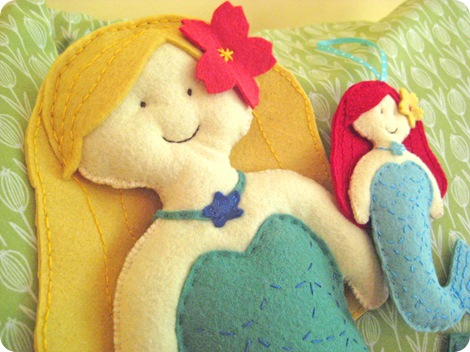 This is what I've been working on…felt mermaids! I'm still finishing up the patterns and they'll be available in my felt shop soon. Aren't mermaids fun?!
I have to snap out of my little creative world for a bit and get some real work done…like wash the dishes!
Happy Monday to you all!
~Kim
There was an issue loading your timed LeadBox™. Please check plugin settings.