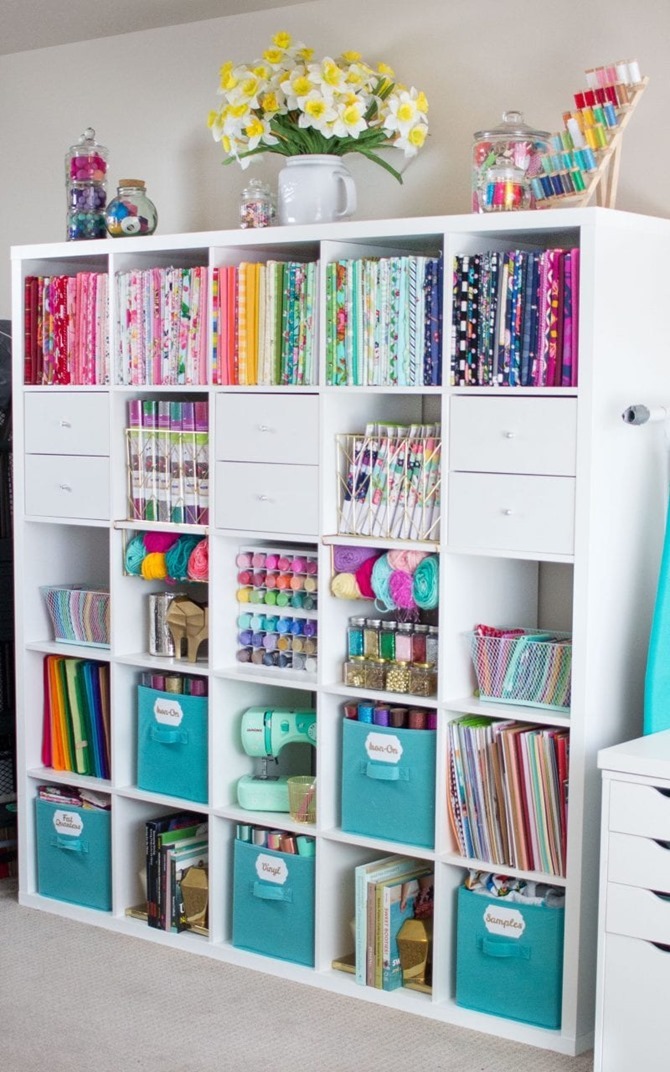 This cute and colorful craft room is full of creative ideas that you can use to store all your craft supplies!
There are glass jars, pegboards, thread holders, ribbon holders, bins and more. Kimberly at Sweet Red Poppy has obviously put so much time and thought into making this craft and sewing room super functional.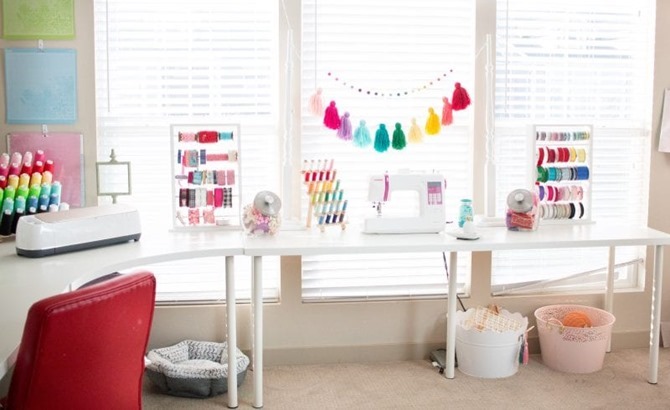 I love colorful rooms, and this one is perfect! It's simple, sweet and full of crafty goodness.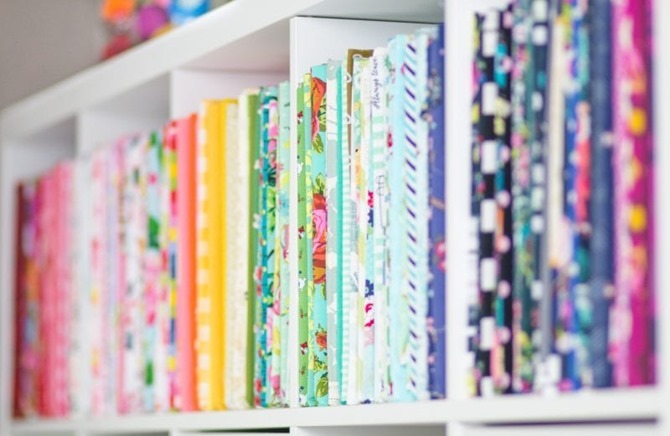 Just looking at all this pretty fabric makes me happy. I'm actually not the best at sewing, so maybe I should just stick to looking at it…ha!
Visit Sweet Red Poppy to see all the details and craft supply storage solutions. You will come away with a handful of creative ideas for sure.
Do you like to sew, make crafts or a little of everything? Let's talk in the comments.
~Kim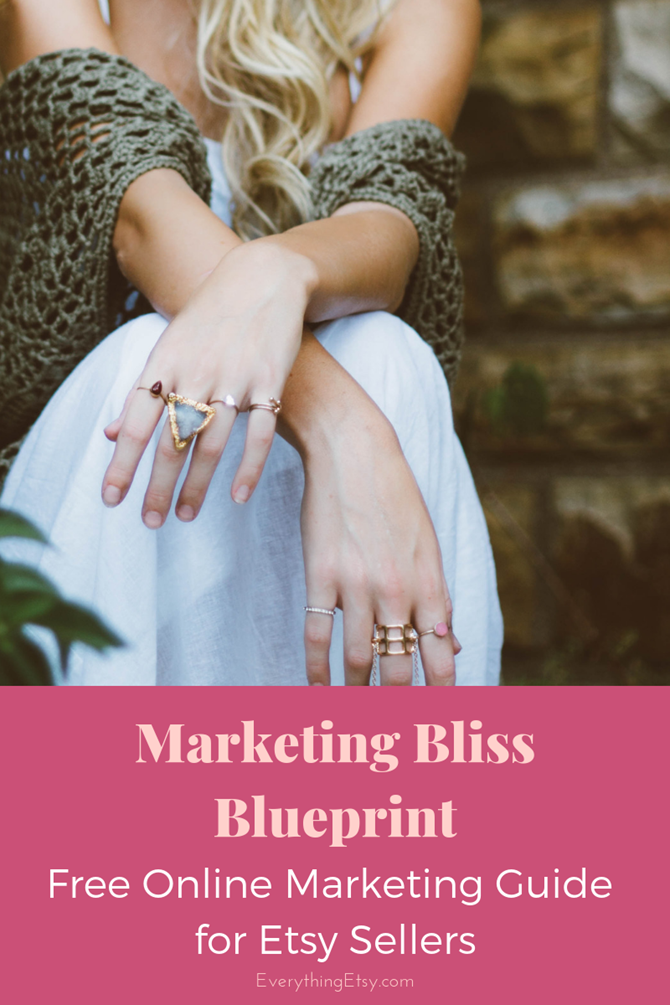 Join Business Bliss Society and Download Your Free Marketing Bliss Blueprint for Etsy Sellers – Click Here!