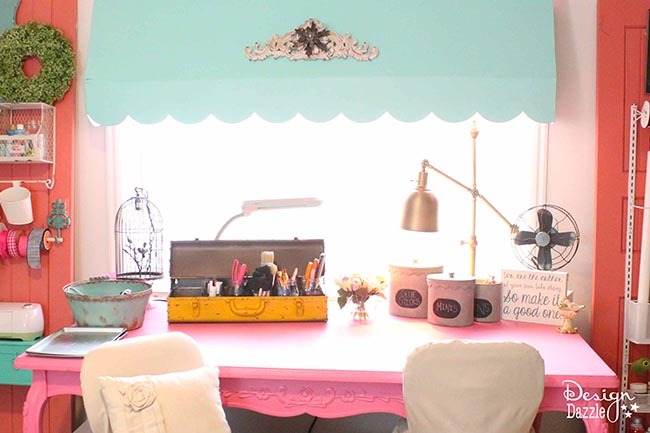 Looking for a bit of color therapy? This cheerful creative space might be just what you need during those long winter days. I love the color selection and the mix of repurposed items with new gadgets is lovely.
This beautiful craft room belongs to Toni Roberts of Design Dazzle.
You'll find lots of inspiration and ideas to use in your crafty space.
Let's take a little look around…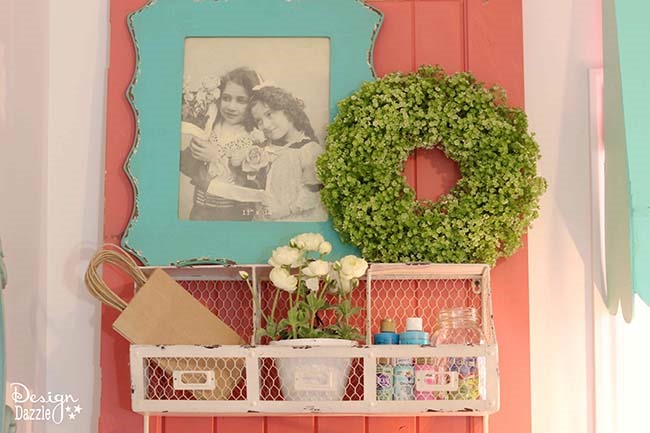 The paint colors are available on her blog…just in case you were already wondering.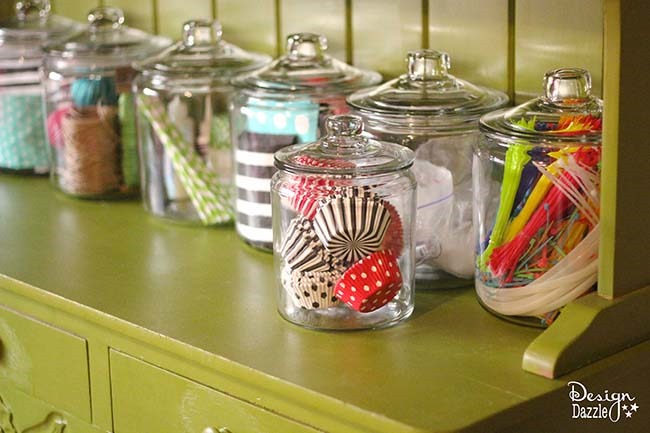 Lot's of crafty finds all pretty and organized…love it!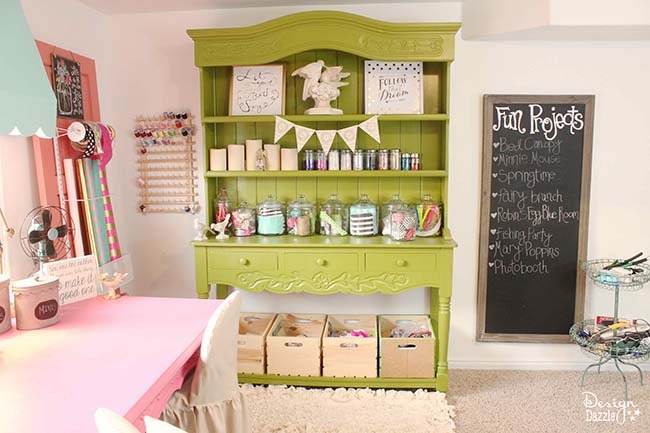 Visit Design Dazzle to see more of Toni's creative space!
For more inspiration don't miss this collection of craft spaces and creative organization ideas…over 100 posts!
Now, go do something crafty to brighten up your home today! Spray paint is a girl's best friend!
~Kim