This is one dreamy art studio! I love all the white with splashes of color!
Lisa Congdon is a creative artist that has made a space all her own. There's nothing ordinary about it, no Ikea catalog look here…no, it's just creative awesomeness all around.
What do you think? Could you paint in a beautiful studio like this? I'm not much of an artist, but I'd be sure to learn if this was mine.
Check out all the beautiful photos here…be ready to be inspired!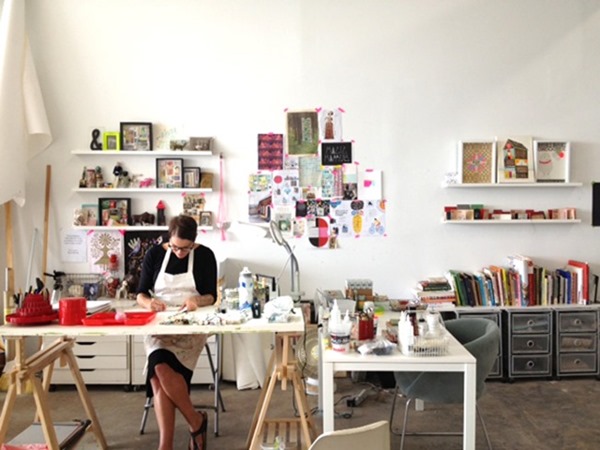 See more of this beautiful space on Lisa's blog…click here.
Visit Lisa's Etsy shop right here…you'll love it!
Do you love creative spaces of every style? Well, I've got a treat for you! Check out this section full of art studios, craft rooms and tons of creative ideas that will knock your socks off. Don't have much space? How about Creative Craft Closets? Just awesome stuff, that's for sure!
Have fun!
~Kim
P.S. If that wasn't enough…25 Beautiful Craft Rooms!