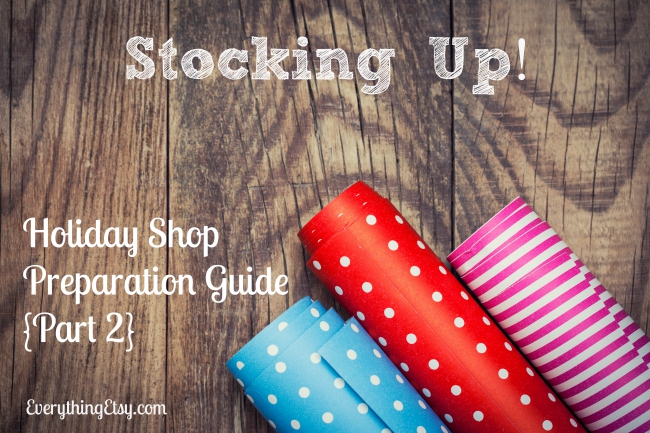 Be prepared to sell a ton of stuff!
The holiday shopping season is coming soon and we're getting ready!
Part One of the Holiday Shop Preparation Guide was about focusing and getting a firm grip on what, exactly, it is that you offer your customers. Knowing that will help you put forth a clean and effective sales message to your visitors… and sell more stuff!
BTW – Thanks for the great comments and discussion in the first post, sorry it took me longer than normal to respond!
In this second part of the guide, we're going to cover something simple but of utmost importance. Overlook this simple step now and you may find yourself in the horrible position of having orders you can't fill and being forced to refund payments you worked hard to get!
Let's not do that! Let's stock up!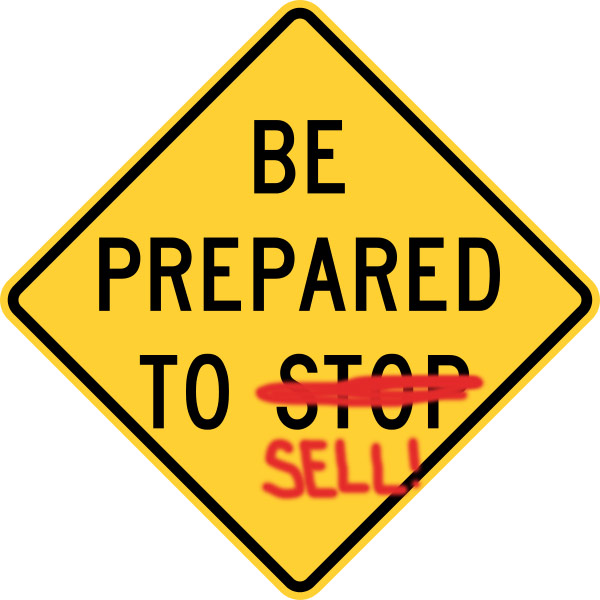 Be Prepared!
For obvious reasons, I was never a Boy Scout. I did, however, have a wonderful uncle who was. One day he was talking to Tim about his practice of always filling the gas tank on his truck whenever he hit half a tank.
Tim wondered why he would do that. It seemed to Tim that this meant that Uncle Robbie would have to stop almost twice as often. It seemed terribly inefficient to my husband, who tends to over-analyze how he spends his time on "unimportant" things.
My Uncle Robbie was much like my Dad in that he didn't really waste his words. He was good at getting to the point quickly. He defended his position concisely "I was a Boy Scout and the Boy Scout motto is "Be prepared."
The bottom line was that you never really knew for certain that the next gas station would be open, stocked with gas, and in the direction you're going. So stop while you have plenty and top off.
Tim never took that advice and still runs down to the last gallon all the time. But I think it was good advice and it certainly applies to your Etsy Shop in the holiday season. Be ready, the sales are coming!
Popular Items, Price Changes, Shipping Increases, etc.
Lots of things change as we get closer to the holidays.
Popular items sometimes get put on backorder… if you need them to fulfill your orders that is a really bad thing!
As demand for your supplies increase, often prices increase along with the demand. This could be a direct price change, or maybe a more subtle but equally costly increase in the shipping cost of your supplies in the last quarter of the year.
The bottom line is order ahead, especially if any ingredient in your process is prone to backorder.
Don't Forget About Packaging and Shipping Needs
So if I was the pot, and the silly girl who forgets to order extra shipping stuff was the kettle… you get it, right? I've made this mistake before. (once or twice)
It's not only your actual items you need is it? You also have to get that order filled and to your customer. That means boxes, packaging materials, promotional items you include in your shipments (you are sending a little extra right?) and all that jazz!
Our preferred shipping services partner Endicia can help with this! You can use their online store to order USPS shipping materials for free. This works great if you use the US Postal Service for your shipping. While you're there, you can also check out the Dymo Label printers and labels. We use the heck out the Dymo Labelwriter 4XL and have done a few videos on how to add your branding to your labels and more.
Last year for me, it was tissue paper of all things… I ran out and had to go to five stores trying to find more. A shortage on packaging tissue paper, really?
This year, I'll be prepared…
What about you? What stock-up steps do you take ahead of the holiday season? Share your tips or ask any questions in the comments below!
Look for Part Three of the Holiday Shop Preparation Guide in a day or two!
Sign-Up Here!
The 2015 EverythingEtsy.com Holiday Shop Preparation Guide is Sponsored by Endicia –