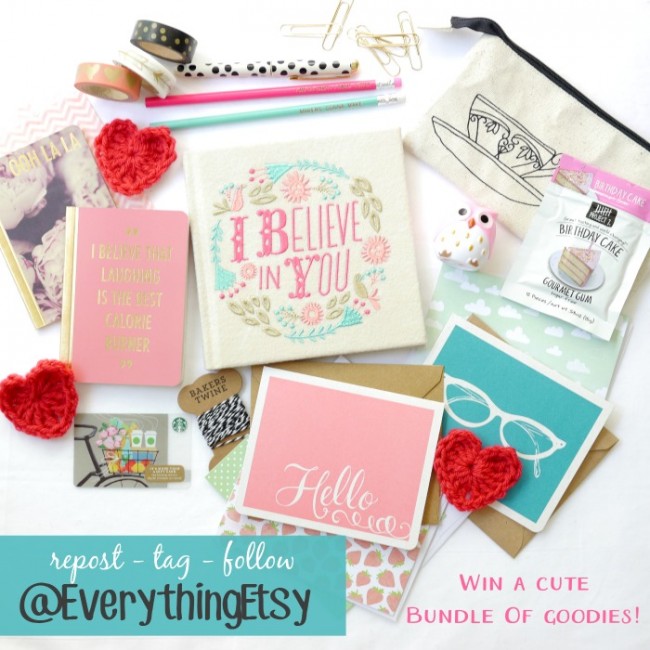 Do you follow Everything Etsy on Instagram? If you don't, you might want to start today!
We are doing our very first Instagram giveaway that includes a ton of cute stuff I know you'll love! Click on over to our Instagram account to see the list of what's included. 🙂
You can find us @EverythingEtsy!
If you're not an Instagram user…no worries, we'll still have lots of giveaways in the future right here on the blog.
Good luck!
~Kim