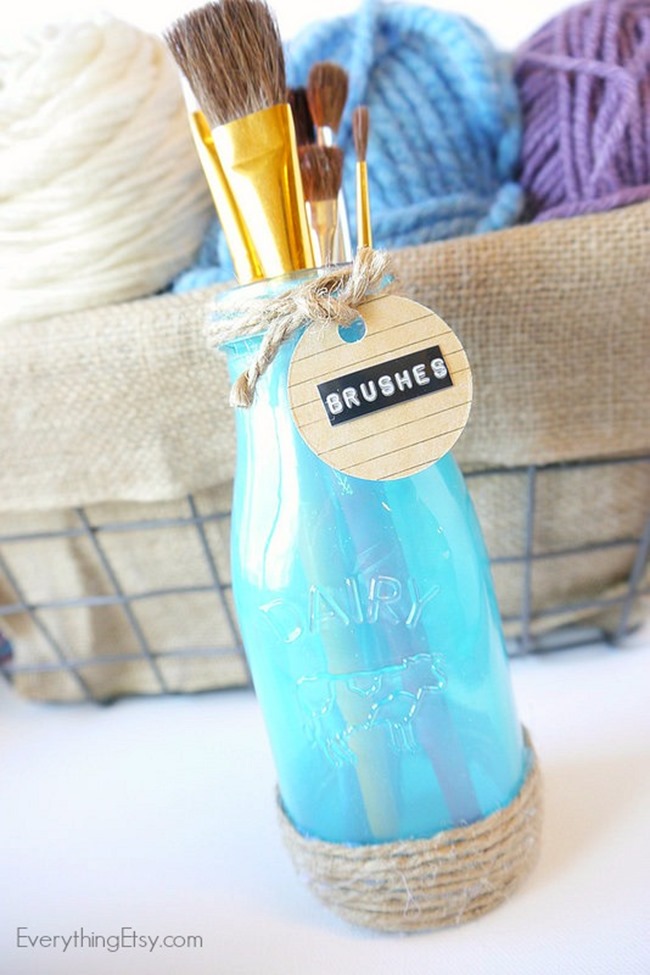 I've been busy organizing and I have to share my latest project using Mod Podge Sheer Colors. This stuff rocks! It's an awesome product to help you repurpose old bottles or kick up a new glass dish or two. A little color goes a long way in making your space look pretty and inspiring.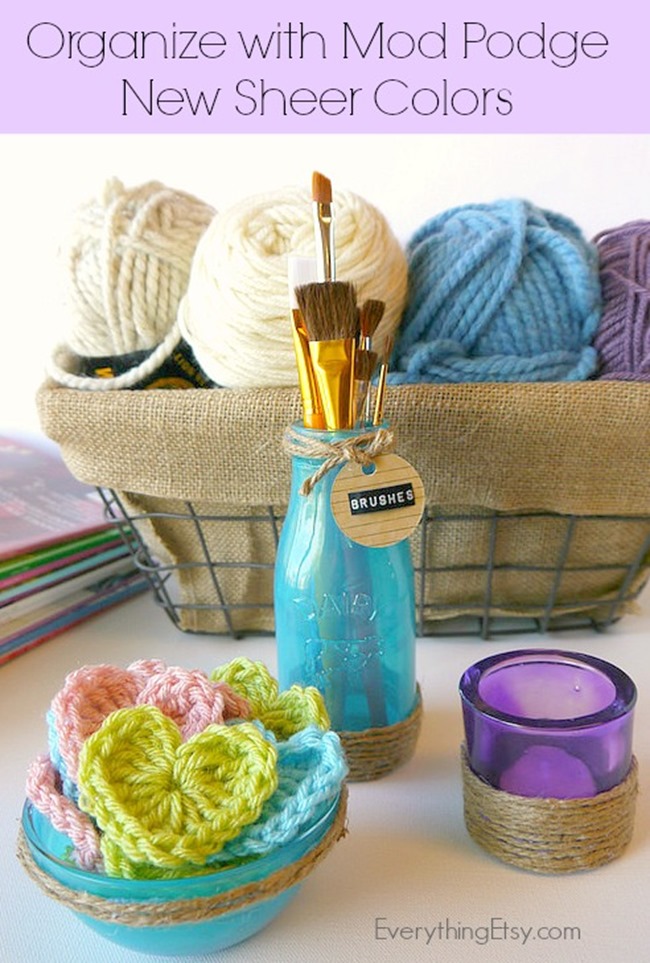 I made a bunch of plain glass container look beautiful, but these are the ones I added to my desk to help me organize my supplies while looking lovely.
The glass bottle is my favorite and it now holds my paint brushes. The tiny bowl is holding my current project…little crochet hearts. The glass votive is holding a little candle all ready make my desk extra inspiring.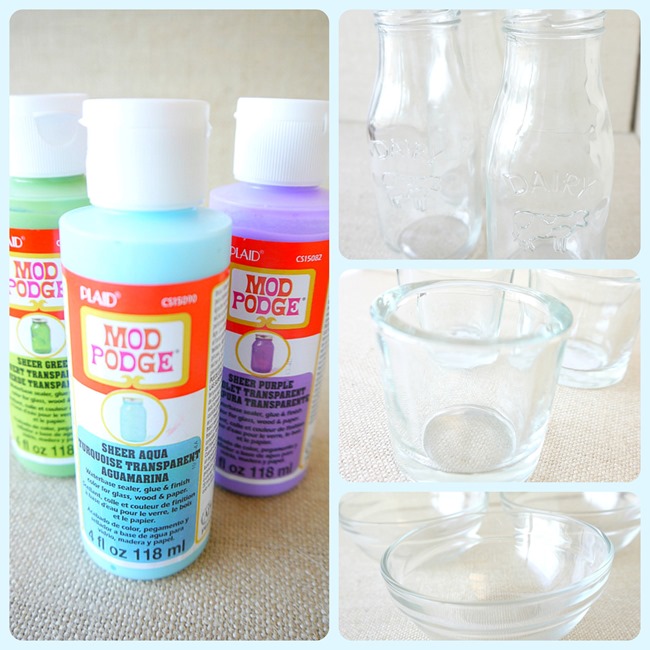 These are some of my supplies…
Mod Podge Sheer Aqua &Purple
Glass bowl – I used a set of three from the dollar store.
Glass votive holders
Glass Milk Containers from Michael's
Twine
Label Maker
Tag from Scrapbook Paper
Hot Glue
I wanted to point out that I used glass milk containers from Michael's because I thought the little cow on the front was cute, but you can get the same look by recycling Starbucks Frappuccino containers.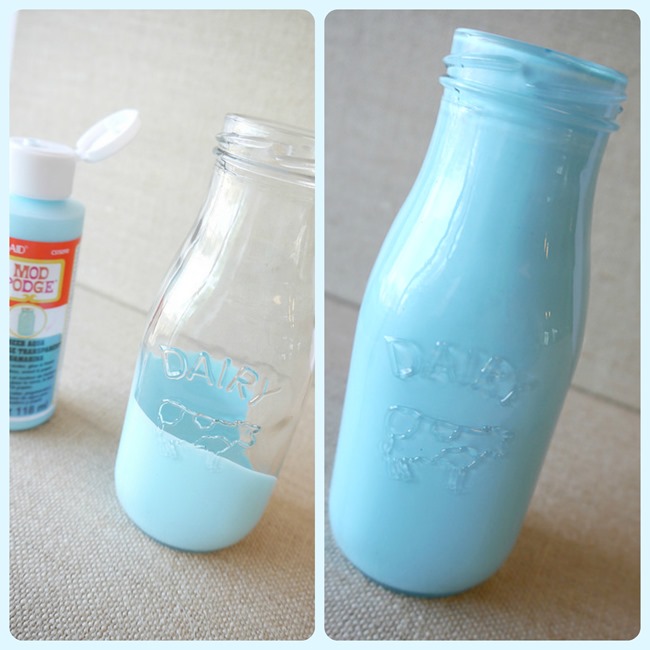 Here's how it works…pour it,swirl it and flip to drip. Ha! It's so much fun you'll want to do every glass container in your house a different color!
It doesn't look clear until it dries…mine was good after about 24 hours.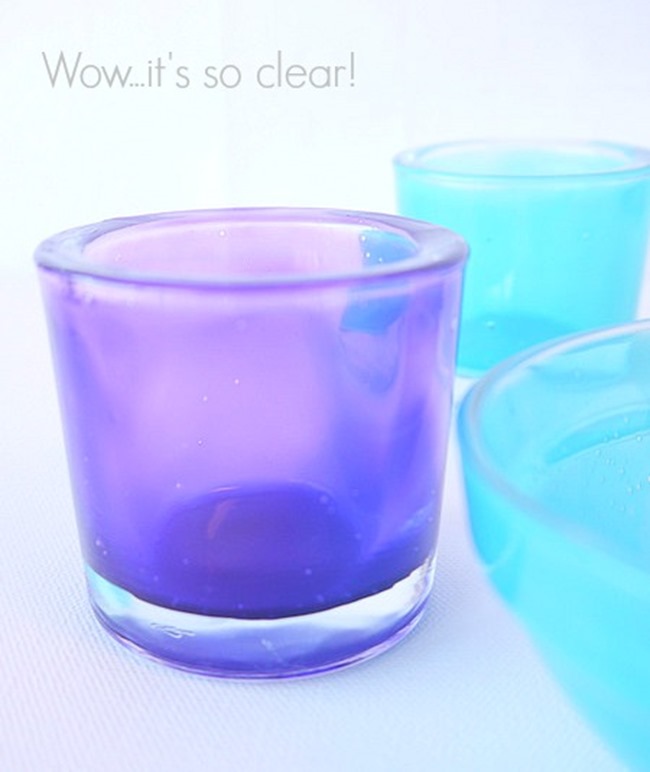 Isn't it pretty?! I love the look when it's dry!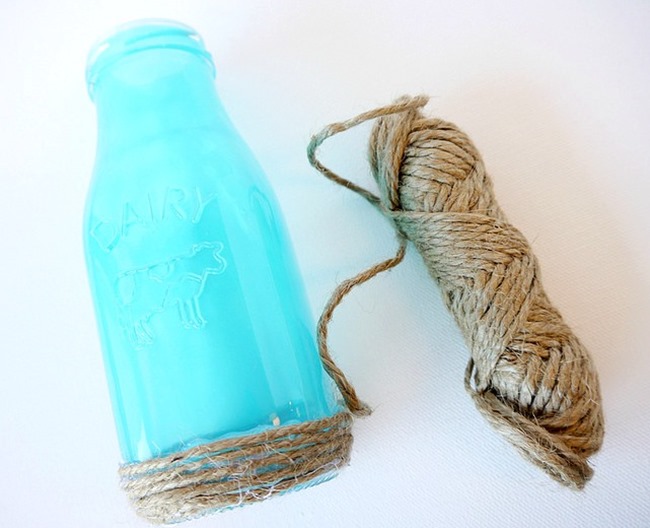 I have a thing about twine, so I had to add a touch of it to my new containers for my desk. Just use a little hot glue and wrap, wrap, wrap.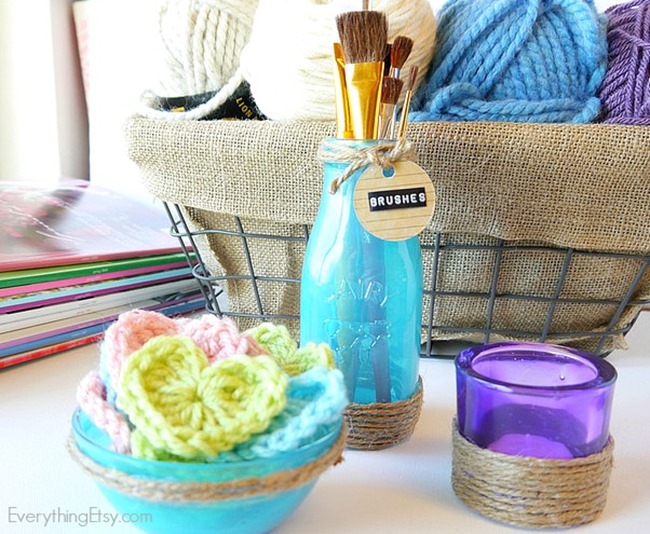 Mod Podge Sheer Colors are a fabulous way to brighten up your desk and organize a few things at the same time!
This is fun! Even my boys thought this looked like a cool project. That's a super rare thing!
For more details about Mod Podge Sheer Colors just check out these helpful videos…
How to Tint Glass with Mod Podge Sheer Colors | How to Use Mod Podge Sheer Colors
Connect with Plaid and get inspired by their latest products…
Plaid's weekly newsletter | Plaid's website | Plaid's Pinterest
Mod Podge Sheer Colors are brand new, so look for them in your local Michael's!
Are you a Mod Podge fan? I'd love to hear about any of your projects!
~Kim
*This is a sponsored post, but all ideas and opinions are 100% mine.
If you love organization ideas… you should see this beautiful list of DIY ideas: