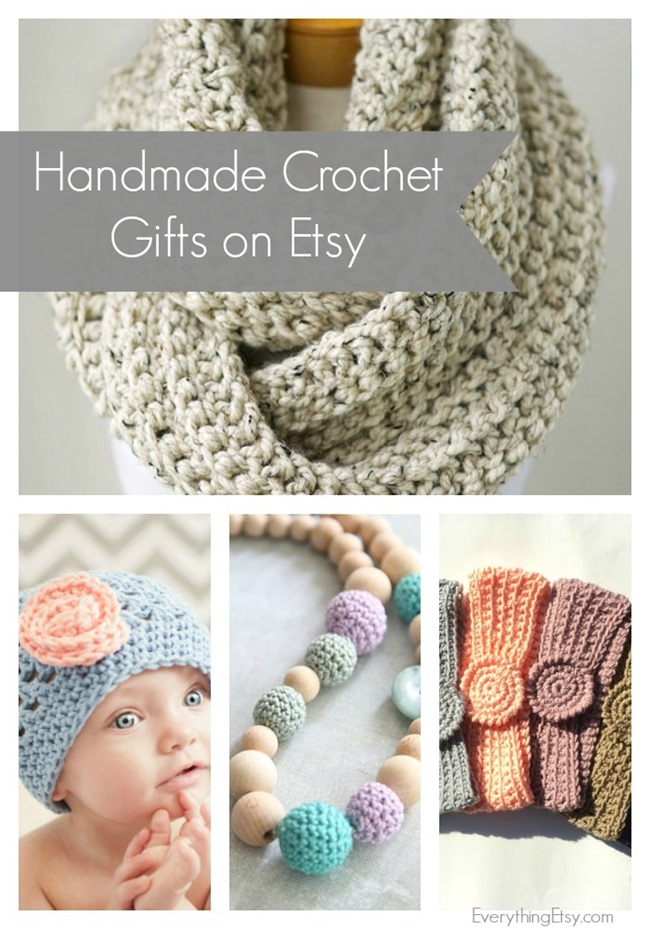 Winter is here and I'm in the mood for some cozy crochet goodies!
Etsy is full of crochet goodness from handmade mittens to unique crochet jewelry. If you would rather crochet something pretty for yourself while the temps are low, just download a pattern and you'll be ready to go.
Handmade crochet gifts are always popular! Check out these fabulous Etsy finds…
Chunky Crochet Scarf – Pika Pika Creative
Crochet Hat for Babies – Violet and Sassafras
Crochet Teething Necklace – nihamaj
Crochet Headband Pattern – Life in Small Spaces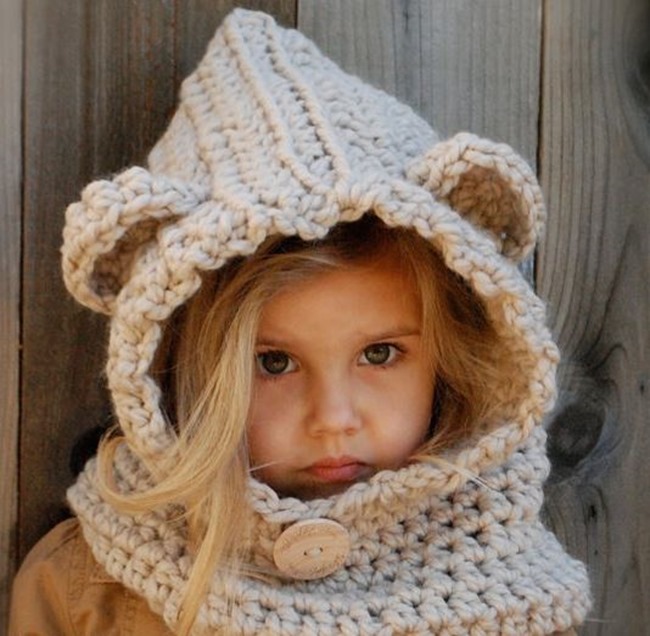 Baylie Bear Cowl Crochet Pattern – The Velvet Acorn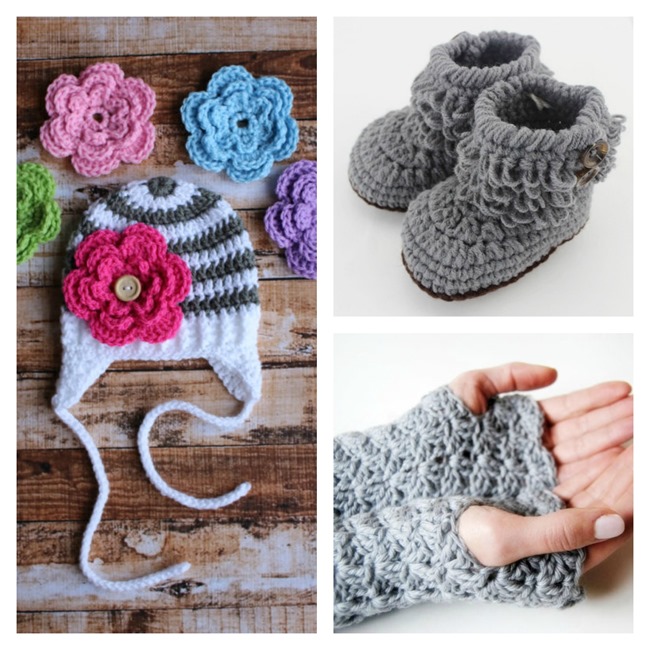 Crochet Hat and Flowers – Bugys
Crochet Baby Booties – Baby Girls Glam
Crochet Fingerless Mittens – Avoiretc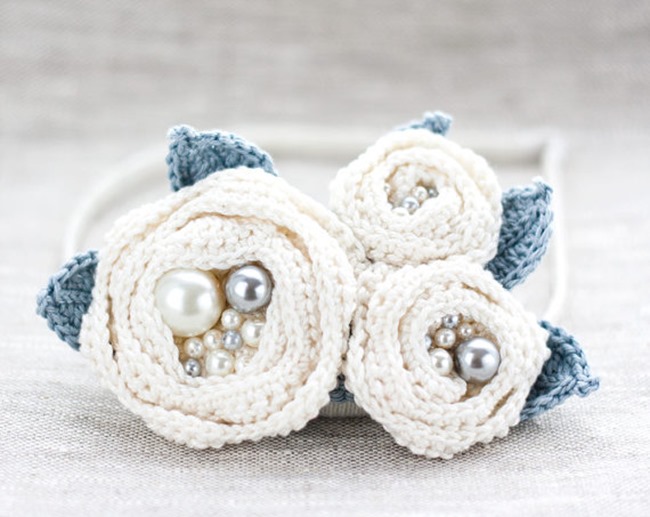 Crochet Flower Brooch – ArsiArt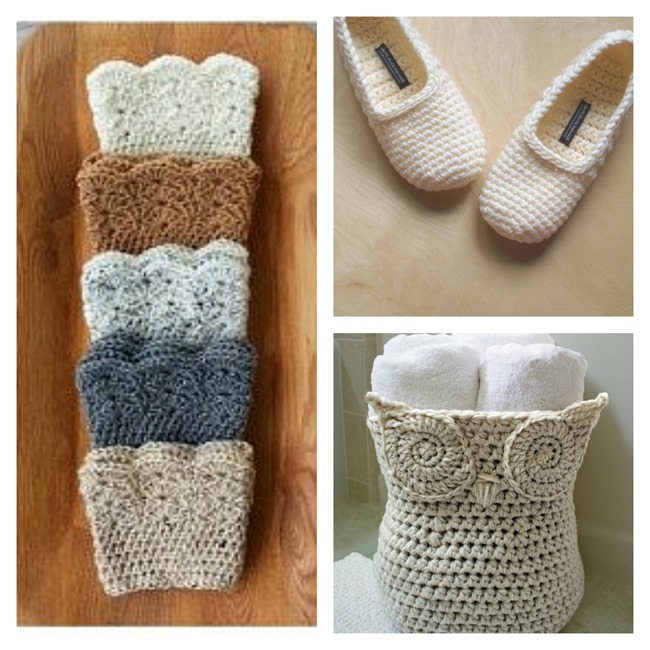 Crochet Boot Cuffs – J Feathers Designs
Buttercream Crochet Slippers – White Noise Maker
Crochet Owl Basket Pattern – Crochet Ever After
Do you know how to knit or crochet? I can crochet and I'm always looking for easy projects to whip up while it's cold outside.
Stay warm!
~Kim