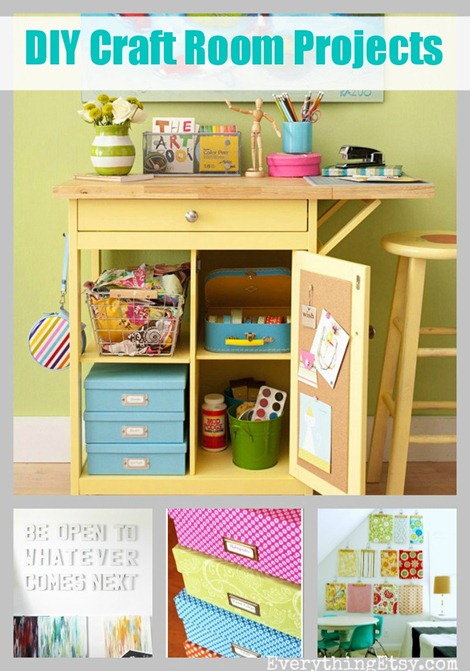 I'm always looking for ways to spice up my crafty space without creating the biggest project in the world! Quick DIY projects can really give your craft room a lift without spending your whole weekend at Home Depot. Save that kind of project for later.
Let's talk about fun, pretty, easy DIY projects…that's what works for me.
7 Simple DIY Projects for Your Craft Room!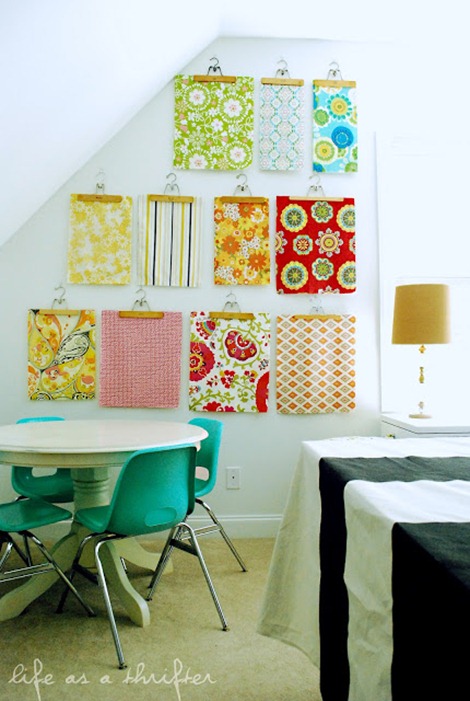 Decorate a whole wall with some of your colorful and inspiring fabric! Just looking at this wall makes me want to make something pretty! Life as a Thrifter explains all the details of this quick project.
Controlling my craft supplies has always been a challenge for me…these cute little DIY ribbon spools are an easy way to store your ribbon. Just add them to a big glass jar for a colorful and crafty display.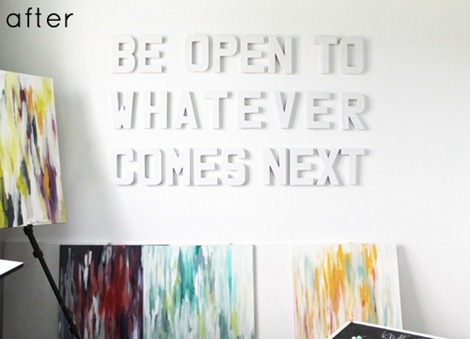 Take your favorite quote and attach it to the wall! You can find cardboard letters at your local craft store. What a great way to fill that empty wall space with a little inspiration!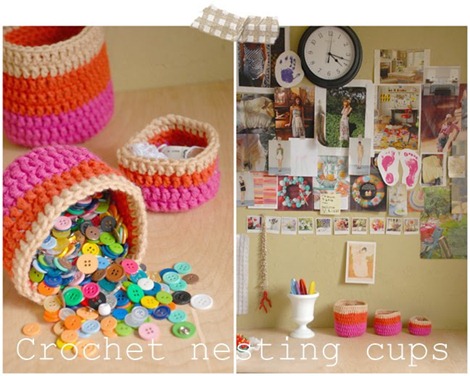 Crochet these fabulous nesting cups to hold little buttons and other crafty stuff. CUTE!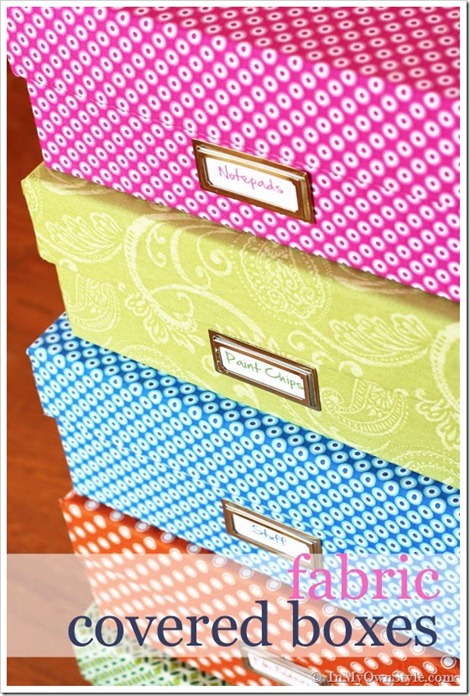 Everyone needs a few fabric covered boxes somewhere in their craft room. You can cover any old boxes and save tons of money while creating boxes perfect for your supplies.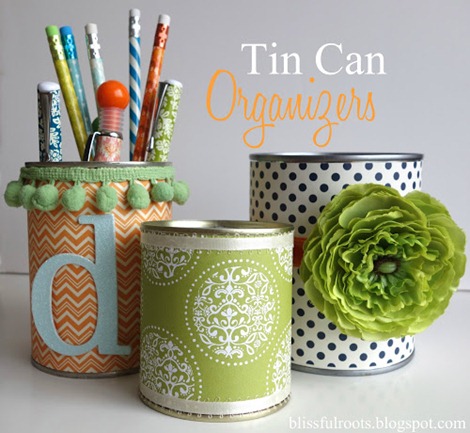 Create your own organizers with tin cans! These DIY Tin Can Organizers will cost you next to nothing and help keep you pens and pencils under control and in reach.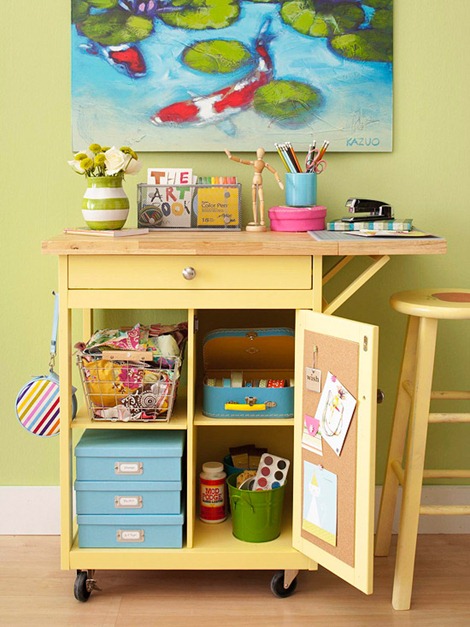 Turn a simple rolling cart into a craft supply cabinet! You can include boxes, baskets and such to get the most out of this creative storage solution. It can be painted and finished up in an afternoon! I love how this crafty cart can be stored away from your desk and just rolled over when needed. Smart!
Have you been working on your craft space? I'd love to hear how you've made your space your own.
~Kim
Other posts you might enjoy…
If you love organization ideas… you should see this beautiful list of DIY ideas: