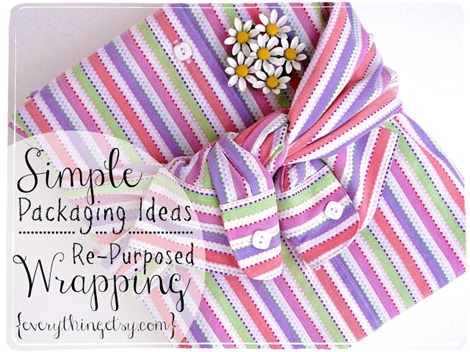 Have anyone on your list who loves vintage & re-purposed items? Then this is the perfect gift to give! On a recent thrifting trip, I found a few items with a vintage vibe, that I thought would group nicely into a present for a friend … and had seen a few gift ideas on Pinterest that were wrapped neatly using a button down shirt, so I decided to give it a try!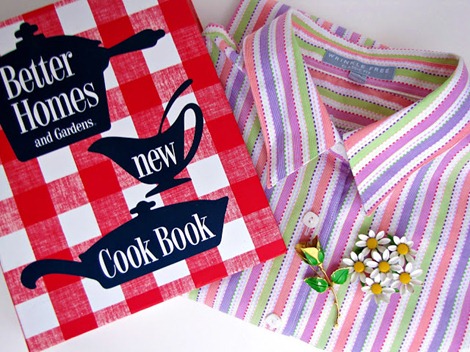 A Better Homes & Gardens "new" old cookbook, vintage pins and a bright button down shirt that can be re-purposed into another project … I love the print!
This is a fun and colorful way to wrap up a gift in a way that won't be anticipated. Here are the steps to make sure the gift looks neatly tied…
Start by ironing any wrinkles out of the shirt, then lay it face down on a large surface so you have lots of room to work. Place the book in the middle and flip the bottom half of the shirt up so the buttons are facing you.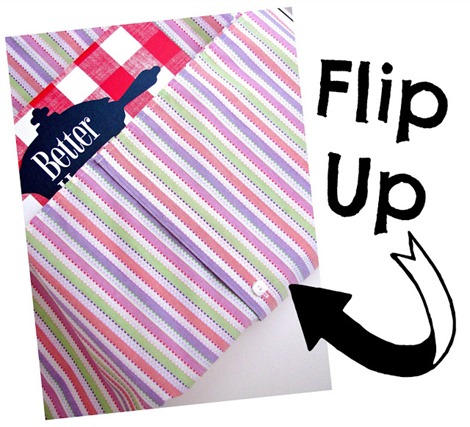 Now fold the top half of the shirt down over the bottom half, so you're left with the sleeves sticking straight out on each side.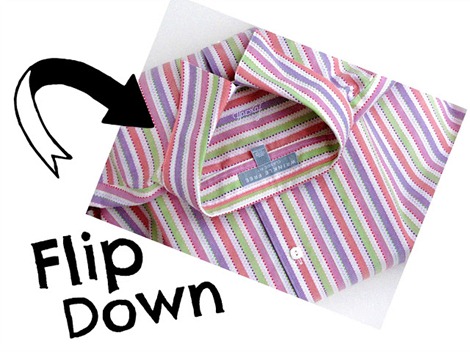 Fold the sides in towards the middle and cross the arms over each other … so one is over and one under … the sleeves should end up a little more towards the top of the book. When folding the sides in, imagine you are wrapping a present, some creasing and tucking is needed to get it just so.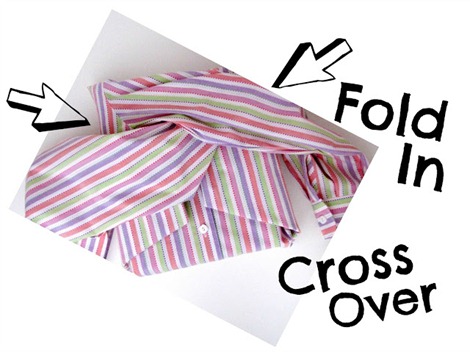 Flip it over to the front and tightly pull the sleeves down and towards the center of the gift, positioning the cuffs over the row of buttons. Fold over and use a safety pin to secure if needed.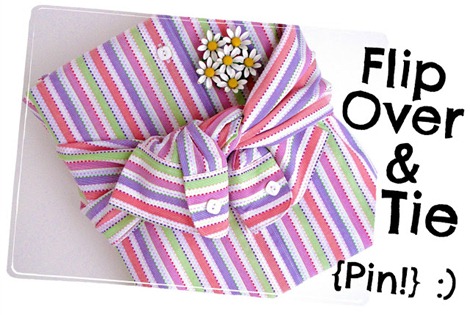 On goes that pretty pin and Ta-Da! You have a unique and easy to assemble gift!
Beware … after this project, you might never wrap another ordinary present again. ever. 🙂
Happy Wrapping!
~Jaime
My name is Jaime from Raising up Rubies ♥ stay at home mama to 2 girls and wife to a handsome hubby

…my love is for all things crafty and i feel so blessed to have a super cute space to play & create in…
She's a super talented contributor to Everything Etsy! You can find out more about Jaime on her blog…Raising Up Rubies or vist her Etsy Shop.
Do you have any creative packaging ideas to share? I'd love to hear about them!
~Kim