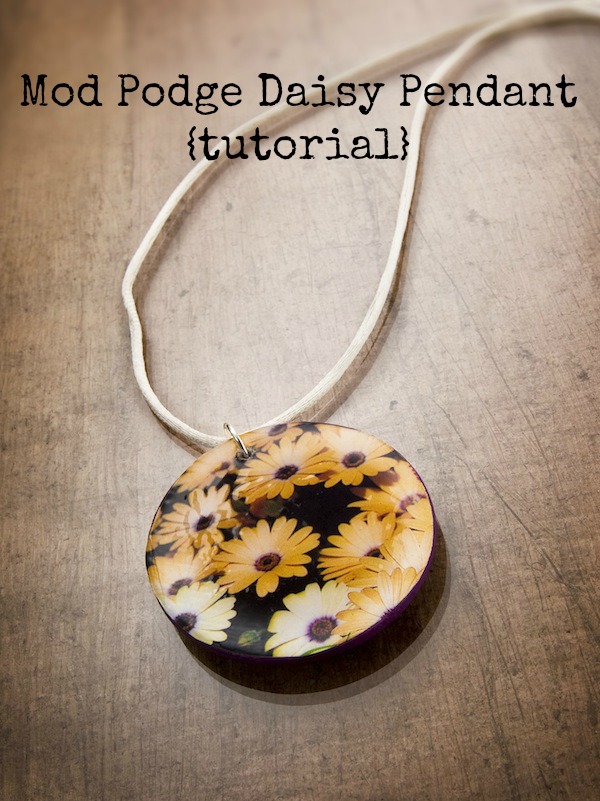 Well hallo there! I'm Amy, from Mod Podge Rocks. If you've never heard of Mod Podge, it's the world's best decoupage medium (in my humble opinion). I love the stuff, so I started a blog about it. It's one of the easiest craft products you'll ever use, so come visit me any time to learn more. Don't miss this ultimate list of over 400 Mod Podge craft tutorials!!!
I'm excited to be here today sharing a fun craft – a seed packet necklace using Dimensional Magic! After you sprinkle your seeds for spring flowers, don't throw the seed packet away . . . recycle it! I already had this wood pendant and satin cording (and Mod Podge of course), so my project was free. If you don't have these things, your project will still be budget friendly. Here's how it's made:
Gather These Supplies
Wood pendant

Mod Podge Satin
Mod Podge Dimensional Magic
Seed packet
FolkArt acrylic paint – color to coordinate with your seed packet
Satin cord
Jewelry findings
Scissors
Paintbrush
Pencil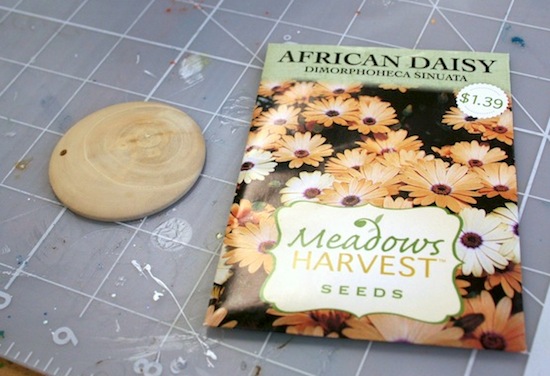 Grab an empty seed packet and wood pendant. Aren't my flowers pretty? Well, they aren't flowers yet, but they will be!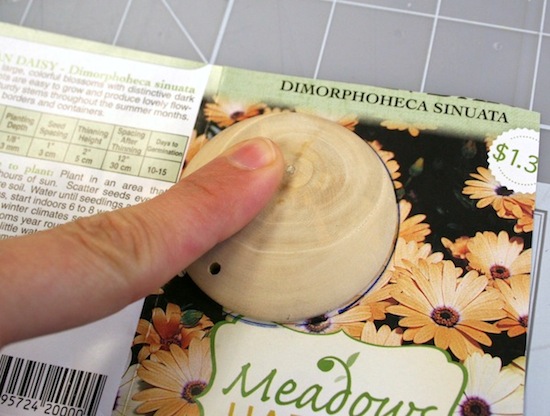 Trace your wood pendant on your seed packet with a pencil or pen. Cut the seed packet just inside the line and set aside.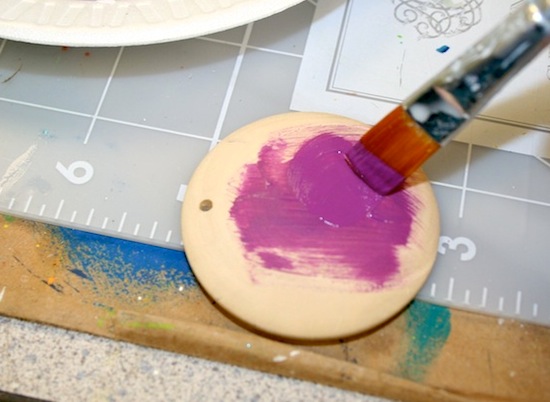 Paint the back of your pendant with the color of your choice. I didn't paint the front because the seed packet image is going to be covering it, but you can paint a little on the edges just in case.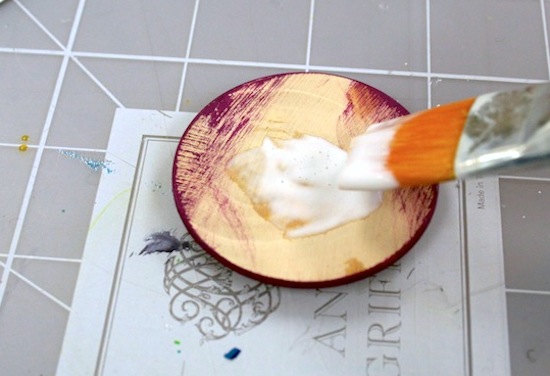 Paint a medium layer of Mod Podge on the front of the pendant and smooth the seed packet cutout to the front. Let dry for 15 – 20 minutes, then coat the entire pendant in Mod Podge and let dry. Make sure to punch the hole out for the jump ring/necklace cord with a pencil.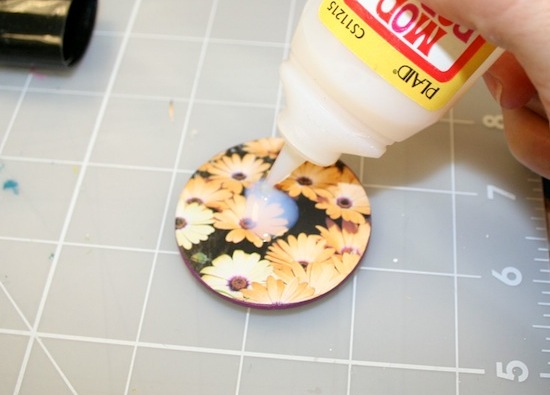 After the Mod Podge is dry, add Dimensional Magic to the top of the pendant and let dry overnight.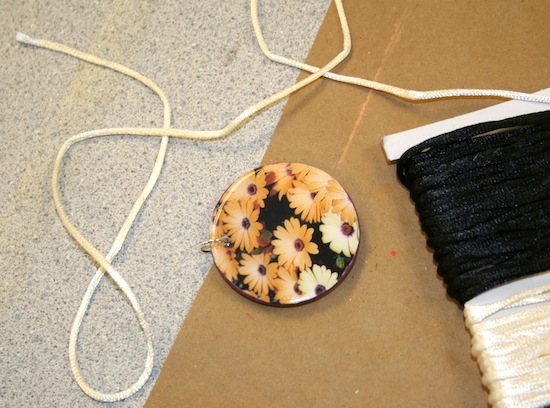 To finish, add a jump ring to the pendant and then satin cord. You can add a regular necklace chain as well, but I thought the satin cord would be fun. Just make sure to cut a long enough length so that it can slip over your head!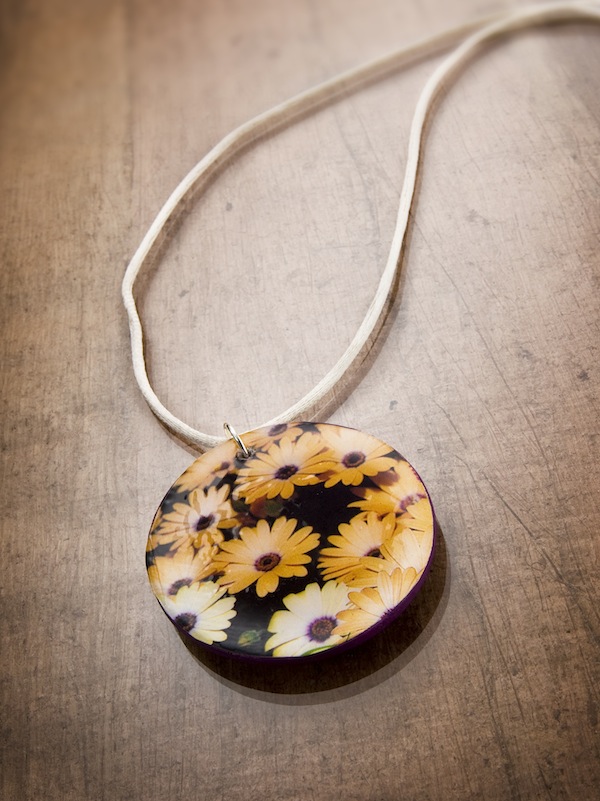 Do you love my necklace? You can make so many for just a few bucks – and they make great gifts.
Thanks for having me here, Kim! I love Everything Etsy and the awesome readers. Come visit me any time at Mod Podge Rocks for more decoupage ideas than you can shake a stick at! You can also subscribe to my newsletter, RSS feed or find me on Pinterest. See you soon!
Thanks so much for sharing your Mod Podge talent with us today, Amy! What an awesome spring project!

Amy is the author of Mod Podge Rocks! You can read my review of this super crafty book here.

Do you have a favorite type of Mod Podge? I'd love to hear about any of your Mod Podge projects in the comments. It can be used for a million different things!

~Kim