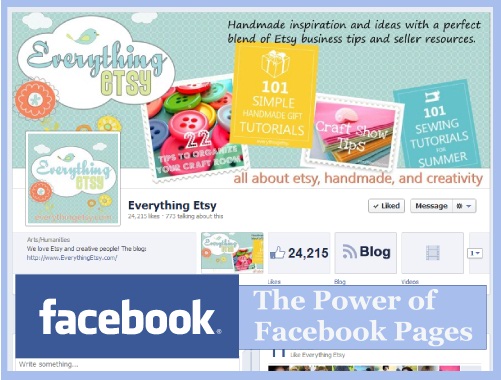 Visit Everything Etsy on Facebook
A really interesting infographic found its way to me recently. I'll attach it below to share with you.
According to the study by Chicago based market research firm Lab42, at least half of us prefer to interact with brands on their Facebook page over their actual website!
I know that many of us selling on Etsy don't think of ourselves as a "brand" but I can't help but wonder if Facebook, as massive and widely-used as it is, might still represent an untapped opportunity for independent micro-business owners. (like me!)
Quite a few of the key findings rung true to me as being exactly my experience. Such as:

Facebook is a better place to interact with brands than their own website (obvious, but no less important…)
I'm much more likely to "like" a page if a friend of mine likes it
Promotions, discounts, and giveaways really do work
I have saved money by printing off coupons ($5 off at Outback!)
I've un-followed pages that post too much or had posts that didn't interest me
None of this is really rocket-science, but it does make me stop and think… How could I do better with Facebook Pages?
What about you? Do you agree?
Here's the infographic from Lab42:

Are you using Facebook Pages? What works? What doesn't? I'd love to hear your thoughts.
Visit Everything Etsy on Facebook
~ Kim