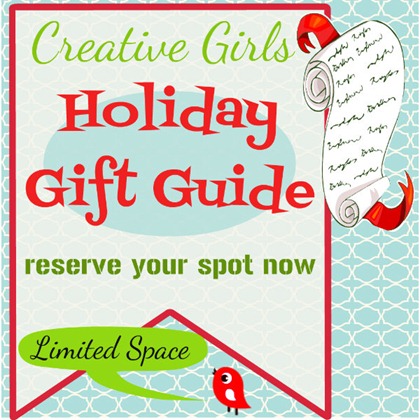 Check out the 3rd Annual Creative Girls Holiday Gift Guide!
Looking for a great way to promote your shop for the holidays? Kim from Today's Creative Blog just released space in her Holiday Gift Guide and I'm sure you'll want to look into the details.
7 weeks- you choose your week – posted on the weekends & Cyber Monday.
only 20 spaces each week
exposure on twitter & facebook
be included in my Holiday Gift Ideas Pinterest Board
For more information visit Today's Creative Blog!
~Kim