Are you big on crafts but short on space?? I know I never have enough room for my ever-growing craft supplies and I can use every space saving idea I can find.
This is a great weekend project that will save you lots and lots of space while looking pretty when you're not in the middle of a project…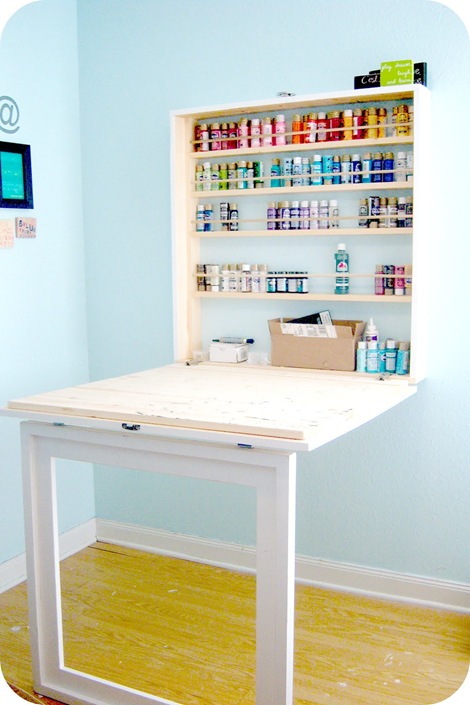 It's a craft desk that's folds up out of the way! Andrea and her husband share all the details on how to make your own on Bubblewrapp'd.
Here's what it looks like when you clean up…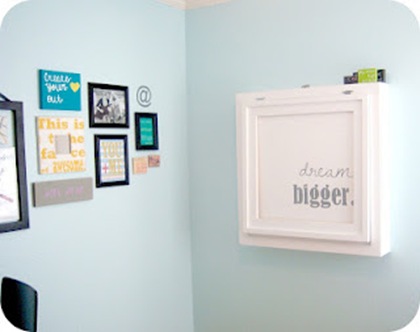 I love it! What a creative idea!
Looking for more craft room inspiration?? Check out all of our posts on craft rooms and organization!
Do you have any tips on saving space? I'd love to hear them in the comments!
~Kim