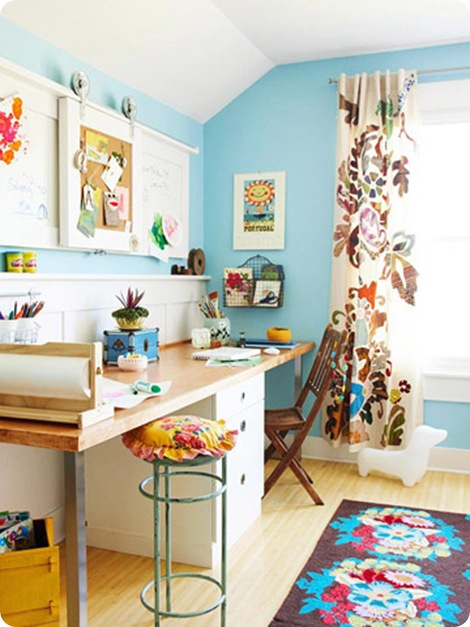 DIY Craft Space Ideas
Most creative and crafty people love DIY ideas and that's just what I have for you today!
I always love a splash of color to brighten up any space I'm working in, so go a little bold with your paint. You can always paint again, right? What an el-cheapo way to change a room!
Use an old table or door and add filing cabinets for support to create an instant desk. These are the kind of projects I like…quick with big impact.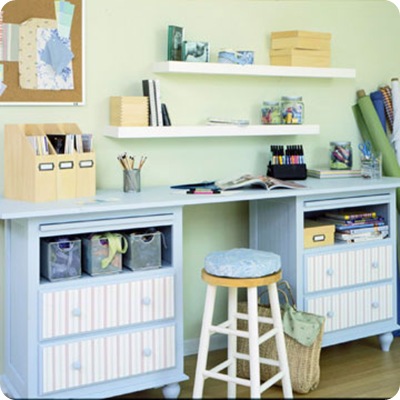 Reuse two old nightstands to make your own desk with lots of storage space! Add some shelves above and you are all set.
I would take the top drawers and simply hang them on the wall or try something like this awesome idea…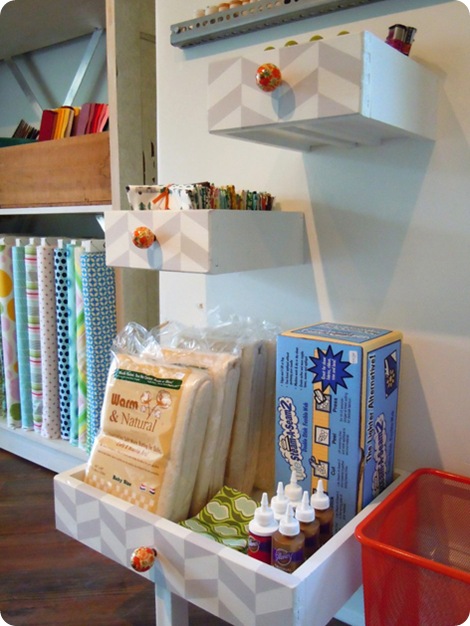 Have you seen this?? I love it!
Visit our section on craft spaces for more inspiration and ideas!
Do you have any DIY craft space tips? Any unique craft storage ideas? We can never have too much help in this department…ha!
~Kim