Today's Etsy Artist Spotlight is shining on Caroline from Paloma's Nest! You are going to love this interview with the artist behind one of Etsy's super successful shops!
Here's Caroline….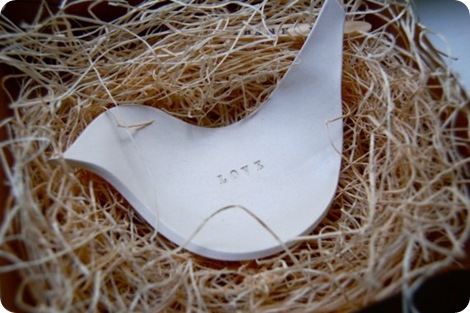 Tell us a bit about yourself.
My name is Caroline Colom Vasquez, and my company is called Paloma's Nest. Our studio is based in Austin, Texas.
Paloma's Nest produces handcrafted modern heirlooms and home furnishings; we are most known for being the creator of the original Ring Bearer Bowl™- a ceramic piece that replaces the traditional ring pillow in a wedding ceremony. This design and concept put us on the map as one of the innovators at the forefront of the handcraft movement, and surprisingly took the wedding industry by storm!
I am a mom and a wife, with a passion for history and family. I love that Paloma's Nest creates pieces that commemorate the most special of life's occasions- from births, to weddings, and more; and we handcraft items that will be collected and cherished for generations to come.
What's the best thing about where you live?
Home is where your heart is.
Austin is a fun, creative city to live in, and we hope one day soon to open our flagship retail store here.
What inspires you?
My inspiration comes from many places, including vintage and antique objects such as quilts and furniture. I am often inspired simply by how an item is made or constructed, even if I am not as interested in how it looks. I love researching the symbolism in Early Latino, Mexican, and European art, as well as discovering texts from Greek philosophers such as Plato, and the later American Ralph Waldo Emerson…I use those inspirations as a starting place for expanding my ideas, and later, for expanding my line of products. My physical design process is very hands-on, and I develop new designs when experimenting with my core group of materials (clay, wood, paper, cloth) in the studio, or when I discover a need for something that I think I can fill. The magic happens when the inspiration collides with the physical design…and a new product is born.
I strive to create items of the highest quality, and items that are elegant and timeless in their design. I create pieces that are Modern, but certainly not trendy. I create pieces that will still look beautiful in 100 years; pieces that are meant to become heirlooms.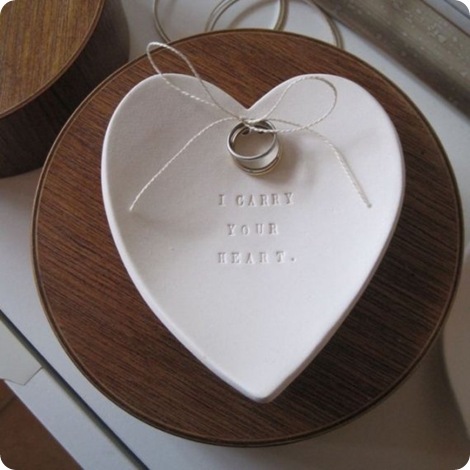 Is your shop a business or hobby to you? Did you start out that way?
Our shop is a business, and it is how my family earns a living. My husband, who is a talented woodworker, and I have been designing together since the day we met. He has recently joined the business in a more active role, and we are expanding our line this year to include home accessories, small furniture, and other details. While we never expected the wonderful beginning and fast growth that came when we opened Paloma's Nest in late 2007, we always had the entrepreneurial spirit in us, with the desire to create a tangible product from our art work. The online world allowed us to put my ideas in front of an international audience. By curating our own online shop, we are able to control how our products are presented and viewed. It also allows me the flexibility to be a mother, and, in the early days of the company, it allowed me to work from home when needed.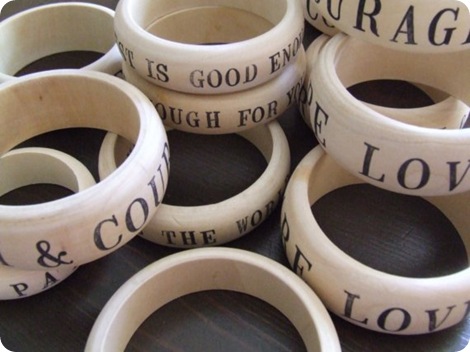 How do you promote your shop?
I believe that the best promotion for your shop is a customer who has a wonderful experience. Provide each and every customer with the best quality product and stellar customer service, and the word will spread about your shop.
On another note, be sure to sign your work. I am always saddened when I see a stunning handcrafted item with no hint as to who the maker or brand is that created it- and thus no way for me to locate more of the artist's designs! Marking/signing/tagging your work is a huge opportunity for customers to learn about your shop- so whether it is a tag sewn into a scarf or a tiny logo on a necklace chain, always mark your work as your own so that eager buyers can find you.
As for marketing, I focus on creating honest connections with others through various social media outlets. I nurture friendships with those in the design industry and the wedding industry, collectors of our work both locally, and internationally… building relationships takes time, but is worth it to have a network of colleagues and professionals interested in what you are doing and supportive of where you are going next.
What advice would you give to new Etsy sellers?
I have actually written a piece for the Storque's Etsy Success column, that you can find here:
http://www.etsy.com/storque/seller-handbook/etsy-success-tips-make-your-shop-work-for-you-5086/
It has many of my favorite tips on shop keeping.
Could you share with us a couple Etsy shops that you love?
Wow, where to begin? I love these…
Middleburg
Moop
ByrdandBelle
Thisisalliknow
Knockknocking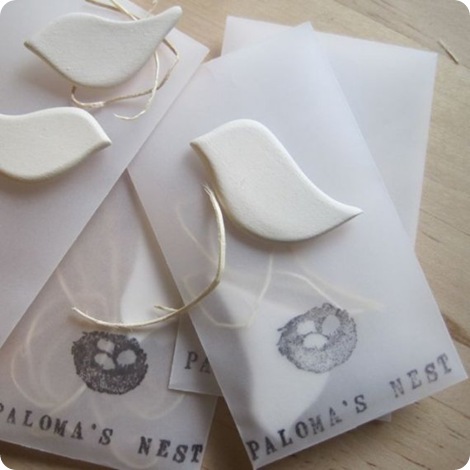 Where can we find you?
Isn't Caroline wonderful? You'll love her shop and don't forget to check out all the neat Valentine's Day gifts!
Thanks so much Caroline! I appreciate you taking the time to share your tips and tell us a bit about yourself.
I can see why your handmade business is so successful!
~Kim