Did you know that the "people who know" say that you should spend months of effort and money getting every i dotted and every t crossed before starting a new website?
Yeah, yeah, whatever. We love to buck the system and we're happy about it! What about you? If you're of the same ilk (just the happy part is enough to qualify) we need your help.
Testers Needed for Etsypreneur.com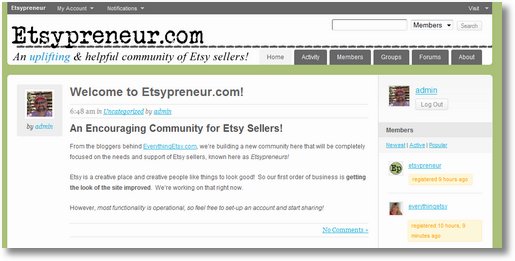 We wanted a new place for uplifting, happy, and helpful talk between Etsy sellers. So, we're creating an online community to do just that.
We're not trying to replace any of the great communities that already exist. We just thought there was room for more.
But we need some people to help work out the kinks. Lots of this stuff is hard to tweak with nobody talking!
If you'd be interested in helping, we'd love to have you as a charter member!
Thanks!