Annabelle from Three Red Apples has a craft studio that I wish I could copy down to every little sweet detail! Is it alright to say you want to COPY something? Well, I do, but I'm not really capable.
I like all the white, and there's something about her simple vintage style that really brings the room all together.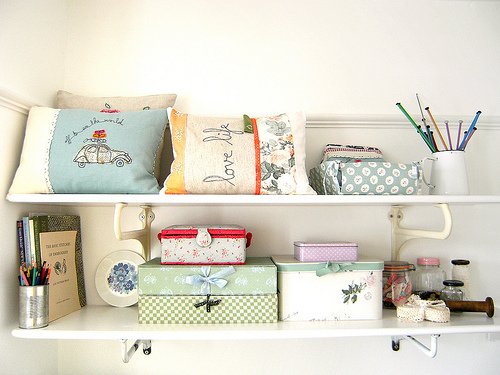 Annabelle is French and lives in the United Kingdom. Too bad she's not close enough for me to hang out with! Don't you love her pillows on the shelf?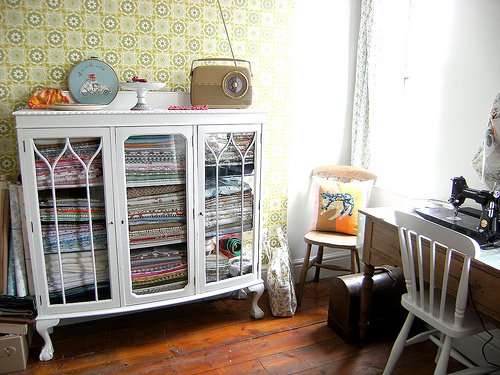 You can't really go wrong with beautiful fabric all stacked nice and neat. It makes me feel creative just looking at it!
Annabelle says she's currently debating whether she loves thrifting more than life…ha! Check out her blog for more information on her beautiful work and craft studio.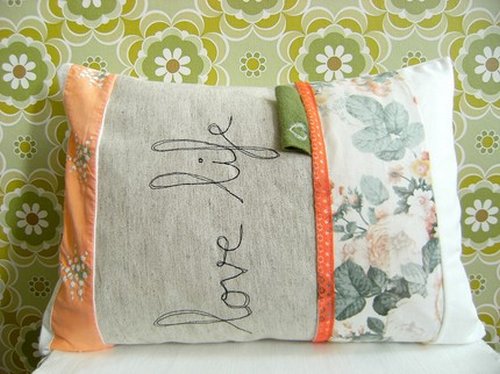 Yes, I want this pillow! But I thought I would be nice and share it with you. It can be found at Three Red Apples! I love the creative folks I run across on Etsy!
I hope you enjoyed this little hop across the pond for a glimpse into this lovely craft studio! 🙂
~Kim