Scrapbooks are a fabulous way to record your family's Summer vacation!
There are so many ways you can keep track of your photos, but I found a few that might spark your creativity. Take a look…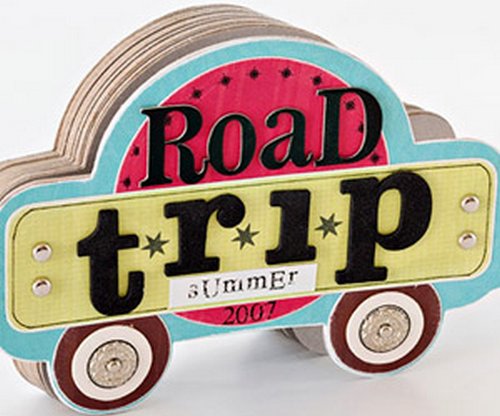 How about starting with a pre-made chipboard album? You can embellish the album before your leave and just add photos, journaling, and other goodies as you go.
Small albums keep the project from becoming overwhelming. You can finish up in a day and have them ready to share with your friends and family.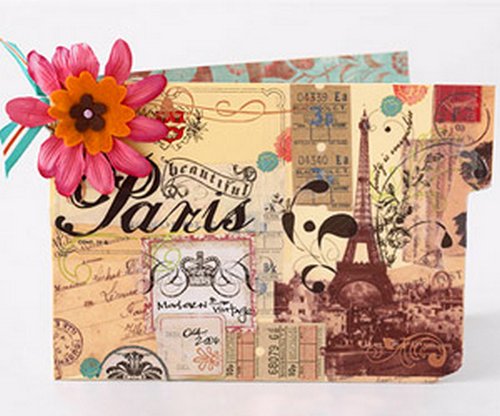 Postcards are a simple way to record your trip! We've done this with our children and you have to try it!
Let your kids pick out fun postcards from various locations on your trip and have them write or dictate about what they did that day! Just a few lines is fine. I always asked them what they're favorite part of the day was, and the answers weren't always what I expected!
We punched a hole in the corner and connected them with a large jump ring. It was fun for the whole family!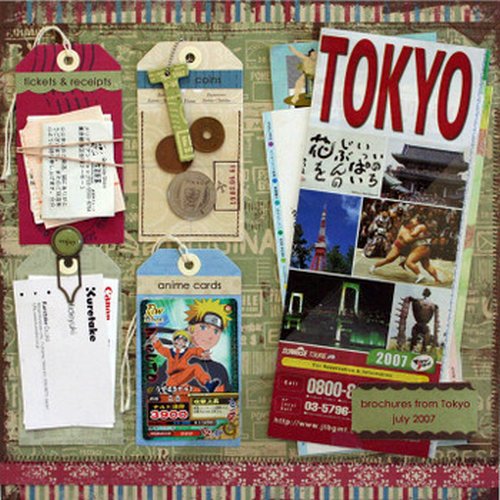 Collecting brochures, tickets, and other fun stuff on your travels can help you make a fabulous scrapbook! Leah at Making Memories created clear pockets to hold all her great memories from a trip to Japan.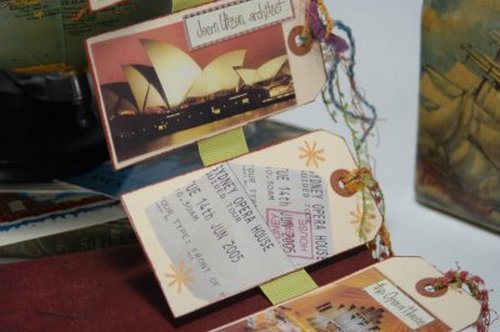 Cathie Filian created a mini brag book with shipping tags! This one was created with photos and postcards from her honeymoon in Australia. Check out her tutorial here.
How do you save memories from your vacations? I'd love to hear about it!
~Kim