Hey Everyone! We've been busy packing and unpacking boxes. Oh, and it's time for Christmas decorating, shopping, and baking cookies. No Problem!!! Things have been a little crazy around here, but I had to share this fun news with you.
I made it to the front page of Etsy last night!!!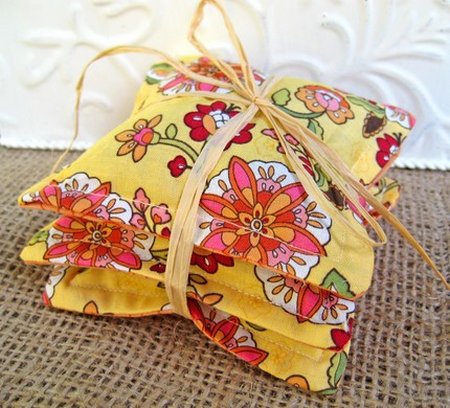 This beautiful set of lavender sachets from my shop, The Lavender Road, got to shine on Etsy…how neat!
So, I'm going to give a set away to one Everything Etsy reader!
This would make a wonderful Christmas present. I'm even going to send it Priority Mail to any spot in the United States. Have it shipped to you or someone on your list!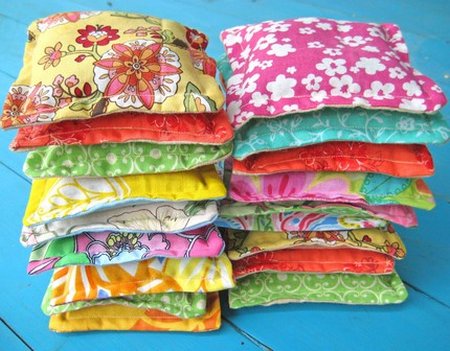 A few ideas for these all natural sachets:
** They make a great hostess gifts to keep on hand
** Store in the Linen closet for great smelling linens
** Freshen your car
** Eco-friendly
** Display near your bed to aid in sleep
** The scent lasts and lasts, just give a squeeze
** Natural moth repellent
** Freshen your closet and clothes
** Help out a smelly boy's rooms…ha! I have two of them!
The winner will receive one set with this beautiful yellow fabric on the front and 100% linen on the back. You just need to decide if you are keeping it or giving it away if you win!
If you just can't wait…I'll give any Everything Etsy reader FREE SHIPPING! Just mention this post when you order and I'll refund the shipping when it's mailed.
Please visit my shop and mark it as a favorite with a heart. If you know much about Etsy, you know that hearts are important! 🙂 The shop has only been open a month, so I don't have too many.
Leave a comment on this post to be entered. Heart my shop and leave a comment for a second entry. If you subscribe to Everything Etsy, you can enter a comment for a third chance. Spread the word with Twitter or Facebook for a fourth entry. Good luck!
This giveaway ends December 15th.
The giveaway has ended and we have a winner…Jacky at The Sweetest Petunia! Congratulations! Stop over there and see her beautiful Christmas decorations!
Thanks y'all!
~Kim