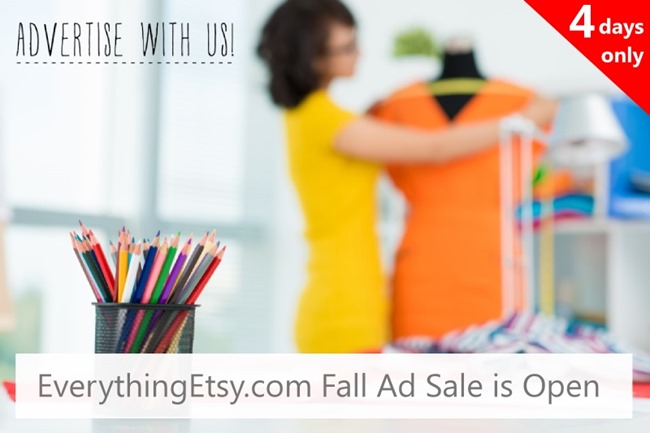 The Fall Ad Sale is Open!
The next few months are a time of particularly great opportunity for selling online.
If you're selling handmade, vintage, or supplies through Etsy or through your own website, now is the time to start thinking about holiday sales. The time to start positioning yourself and preparing for a record season is today, well ahead of the holiday rush. Get all the details here…
The Ad Sale Is Closed — Get on The Email List For Next Time
There was an issue loading your timed LeadBox™. Please check plugin settings.