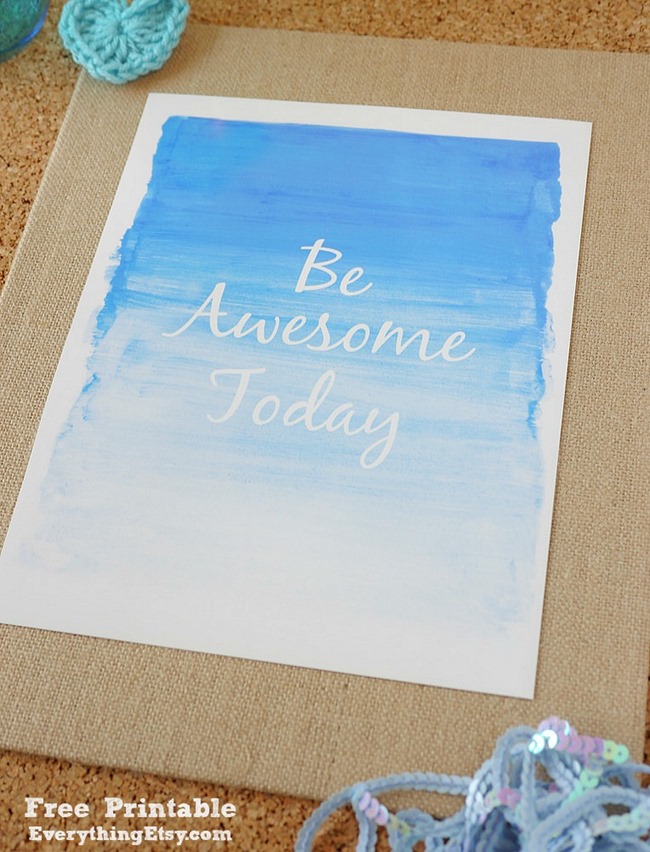 Today I'm sharing a little inspiring quote to brighten up your desk or living room wall. This free printable just needs to be printed out and framed. How's that for a bargain? Decorating with printables is the way to go, and they make awesome gifts!
Be Awesome Today!
Enjoy it!
~Kim
Looking for more free printables and DIY ideas?? Check out our gallery right here!
There was an issue loading your timed LeadBox™. Please check plugin settings.