Welcome to WOW Wednesday!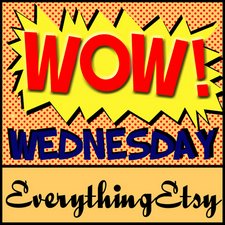 I'm so excited about our new WOW Wednesday! It will give all my Etsy friends a chance to post their sales and spread the news about all of our great handmade deals. Everyone is starting to think about the holidays now…let's get them shopping in our shops!
Let me start if off on a sunny note. Here's my deal of the week…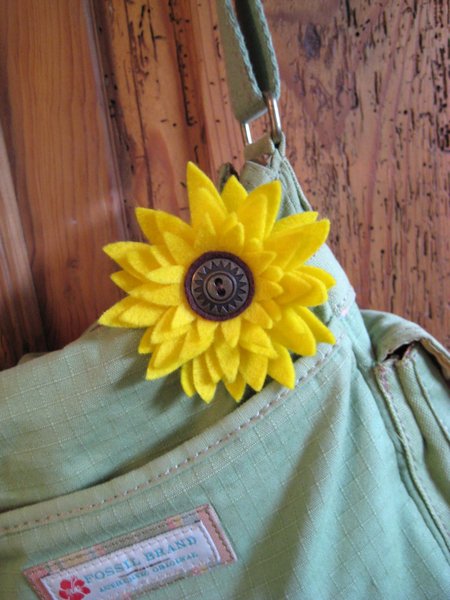 Not much says "Fall" like a sunflower! This is a felt sunflower from my shop, Flashy Fish. It can be made as a pin, hair clip, ponytail holder, or embellishment. I have one pinned on my purse and I love it!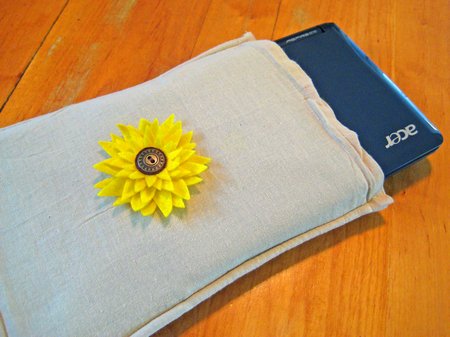 I even added one to my new netbook case that I made. Didn't it pretty it up a bit? The possibilities are endless and I'd love to sell the three that I just made. So, for the first three sunflowers, you can have them at a special price of $5.99! Aren't they perfect for fall?
Now…let's see what kind of deals there are on Etsy this week!
You can link to your blog post, shop home, or item. If you aren't sure about what you can link, read our introduction post for details. Feel free to contact me with any questions. This is going to be so much fun! Be sure to visit some of the other shops on the list…we all need something, right?